Rajasthan releases Rs 819 crore as additional fund for construction of 7 new medical colleges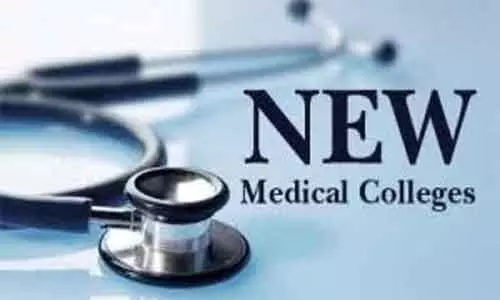 Rajasthan: The state of Rajasthan will soon have new medical colleges as the State Government has decided sanction additional funds to speed up the construction process of news medical colleges to be functional in seven districts.
Confirmation to this effect has been given by Chief Minister Ashok Gehlot, who approved Rs 819.49 crore additional amount in order to bridge the gap between the total estimated cost of Rs 2441.89 crore for these colleges and Rs 1,623 crore approved by the Centre.
CM Ashok Gehlot stated that according to the proposal, new medical colleges under the Rajasthan Medical Society (Rajames) will be operated in Bhilwara, Bharatpur, Pali, Churu, Sikar, Barmer, and Dungarpur districts. In the first phase, a cost of Rs 189 crore per college has been sanctioned for admission to 100 seats in these colleges.
In the first phase, the central and state governments' share for the total cost is 60:40. The central government has also approved an increase of Rs 60 crore per college cost for admission to 50 additional seats for each of the five medical colleges including the colleges of Bhilwara, Bharatpur, Pali, Churu, and Dungarpur.
It is noteworthy that with this additional amount, work will be done for repairing, upgrading, and increasing the number of beds in the district hospitals affiliated to the seven new medical colleges. With the decision of the state government, the construction work of all the seven medical colleges will be accelerated and the colleges will run smoothly with the admission of 950 seats including the new 250 seats.
CM Ashok Gehlot has posted on his social media account commenting on the new proposal about the new medical colleges.
Source : with inputs