With delay in release of funds by Telangana, surgeons at PMSSY hospital out of work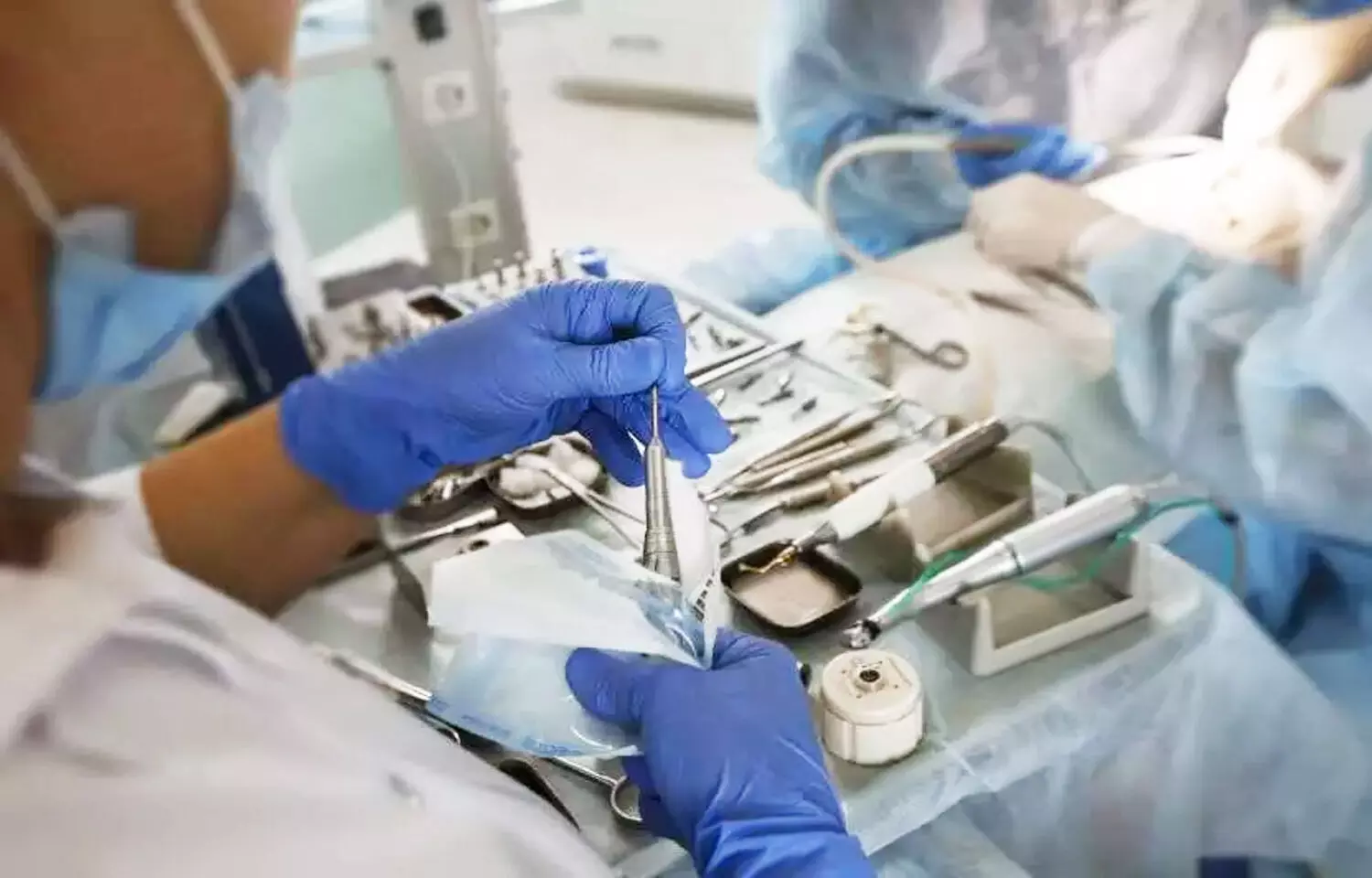 Warangal: Surgeons at the Pradhan Mantri Swasthya Suraksha Yojana (PMSSY) super-speciality hospital constructed in the Kakatiya Medical College premises have been sitting idle due to non-availability of work, even though the Out-Patient Department (OPD) services had begun around six month ago, reports The Hans India.

The delay in release of funds by the Telangana government is reportedly being cited as the reason for the same. The hospital has not acquired the full-fledged equipment required for surgeries yet.
Also Read: Telangana: Final Year student at Kakatiya Medical College Commits suicide

The Rs 150 crore PMSSY super-speciality hospital have been progressing at a slow pace from the beginning. The centre had given its share of Rs 120 crore to the state, and the latter in turn released only Rs 12 crore for the hospital project.

The operation theatres for cardiology, urology, gastroenterology, neurology, surgical oncology, paediatric, plastic surgery departments are yet to procure some equipment required for surgery.
Around 34 super-speciality doctors and four MBBS doctors were appointed by the hospital. However, three doctors of the gastroenterology, urology and paediatric departments have already resigned due to the non-availability of work. Meanwhile, four vacant posts in the radiology and medical oncology departments are yet to be filled.
KMC principal Dr D Mohandas told the daily, "We have started out-patient and in-patient units. The hospital has procured 90 per cent of the equipment. We have some installation hiccups in the dialysis unit and cath lab. In about 10 days, surgeries begin."
Stating that the problems would be fixed soon, MGM Hospital Superintendent Dr V Chandrasekhar told The Hans India, "We will overcome all the hurdles very soon. The major problem is to procure consumables related to the cardiology department such as stents. Before the government sanctions funds, we are going to procure consumables worth around Rs 5 lakh to meet the requirement of at least one month. It may not be an issue to do surgeries in urology, nephrology, neurology, paediatric departments as they are already active in the MGM hospital."
A senior doctor of the MGM hospital suggested that a separate administration should be set up for PMSSY hospital for its proper functioning.
The people are unable to access medical care due to the non-functioning of the services in the super-speciality. The patients might have to rush to Hyderabad instead of Warangal, which is the second largest city in Telangana.
Also Read: Construction of Medical College Disrupted over Land Dispute, HC issues stay order
Source : with inputs