Tripura: Lone hospital medical superintendent Dr Debashis Roy resigns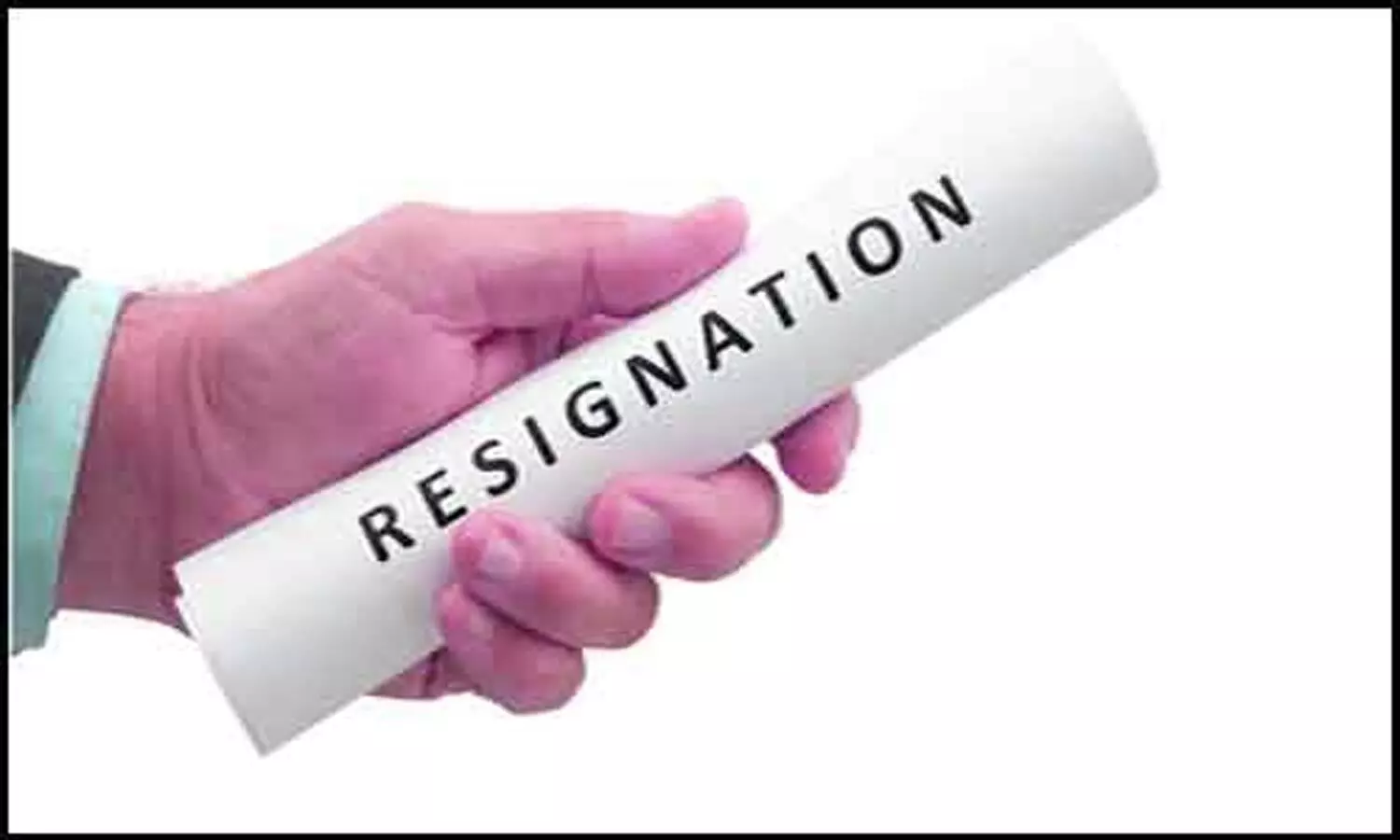 Dr Roy is the second medical superintendent of the hospital, tendered resignation during Covid pandemic.
Agartala: The crisis deepen in lone Covid hospital of Tripura at Agartala Govt Medical College (AGMC), after the medical superintendent of the hospital Dr Debashis Roy tendered his resignation last night, soon after awarding the renovation work of oxygen supply line in the ICUs to a Kolkata based company.

Dr Roy is the second medical superintendent of the hospital, tendered resignation during Covid pandemic. A week ago, director health and family welfare Dr Radha Debbarma had gone for leave after submitting the application of voluntary retirement while request for voluntary retirement of additional chief secretary in-charge for health S K Rakesh was also accepted from 1st Nov.
Meanwhile, Covid death toll is continuing in Tripura and it rose to 243 so far and positive cases spiked to over 21,000 with a positivity rate of 6.09 per cent. The patients have continued to be alleging inadequate care and service in the hospital and the doctors have also admitted that there is a problem in the high flow oxygen supply line from plant to ICUs.
The state government recently claimed that there was no problem in oxygen supply to the patients and Lok Sabha MP Pratima Bhowmik accused BJP MLA and former health minister Sudip Roybarman, known to be the critic of Chief Minister Biplab Kumar Deb who had moved with a private engineer on September 11 last at late night following distress calls from the patients after disruption of oxygen supply of unnecessarily doing propaganda against the government.
Roybarman today alleged that a section of health officials with the indulgence of a top man in the government had filed a fabricated criminal case against the engineer whom he had accompanied that night to restore the oxygen supply to cover up their failure to save the innocent lives in Covid hospital.

"Since government claimed only five day ago there was no problem in the oxygen supply line and I had gone to do conspiracy to flare up the situation, then I want to ask how the contract of renovating and restoring the oxygen supply line was given to a Kolkata based company. A few people in the government have been playing with the life of innocent people to satisfy their ego," Roybarman observed.
Also Read: Doctor shortage at UCMS amid COVID crisis: Faculty writes to HRD Ministry, Delhi LG, DDMA
Source : UNI