UP: Private Medical Colleges to pay Rs 1 lakh fine for violating Special Fee Packages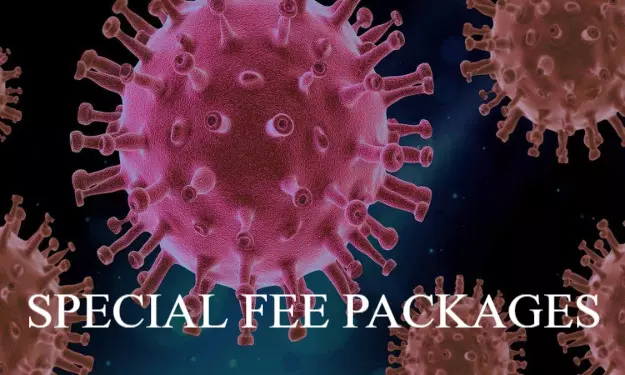 Failing to stick to the said charges, the institutes would entice a fine of Rs 1 lakh.
Lucknow: Taking cognizance of the need for affordable treatment of COVID patients, the Yogi Adityanath Government has recently announced Special Fee Packages mandatorily to be charged by private medical colleges. Corresponding to this effect, the state has warned the institutes that those who don't comply to Special Fee Packages will have to pay Rs 1 lakh fine.
This comes following a meeting led by Chief Minister, Yogi Adityanaath; attended by others including Medical Education Minister, Suresh Khanna. The meeting was conducted to review the COVID situation in the state.

As per Additional Chief Secretary, medical education, Rajneesh Dubey, private medical colleges were directed not to charge more than Rs 8,500 per day from a COVID patient. This would include all charges except for the COVID test charge.
Medical Dialogues had earlier reported that the Yogi government had fixed the price of COVID-19 testing by the RT-PCR method and each test will not cost more than Rs 2,500.
Also Read: UP: No Private Lab Or Hospital Will Be Able To Charge More Than Rs 2,500 For The COVID Testing
Similarly, it was ordered to all private institutions that in the case of a COVID patient needing ventilator, a private medical college cannot charge more than Rs 16,200 per day.

The above charges of Rs 8,500 and Rs 16,500 per day are for 'A' class cities. For 'B' class cities, charges would be 80 percent of the above package and for 'C' class cities, the fee would be 60 percent less than that of the A-class city package.
Failing to observe the freshly issued protocol would attract a strict fine of Rs 1 lakh. Confirmation to this effect has been given by Dubey, who told TOI, "Rs 1 lakh fine would be imposed on any medical college in the private sector violating this protocol."

Dubey further told the daily that there should not be any panic over the shortage of beds in hospitals and medical colleges, as 800 beds were available in medical colleges on July 20, and an equal number of beds could be raised within three days. "The panic is baseless and unfounded," claimed Dubey.
Source : with inputs