UP: Yogi Govt approves establishment of infectious disease and vaccine research center at SGPGI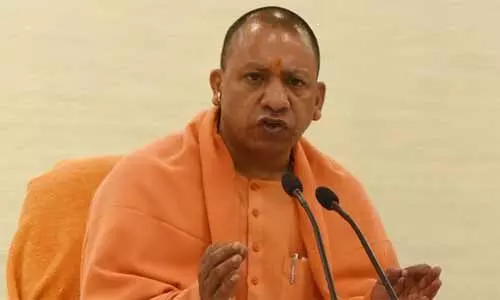 Lucknow: Taking yet another step for the betterment of medical research in the State, the Yogi government has given its nod for building The Centre of Excellence of Infectious Diseases and Vaccine Development at the Sanjay Gandhi Postgraduate Institute of Medical Sciences (SGPGI), Lucknow. The Uttar Pradesh (UP) government has accepted the action plan based on which a virology lab will be constructed to match the standard of the National Institute of Virology, Pune.

The Lucknow-based SGPGI is one of the premier medical institutes of the country. Established in 1983, SGPGI has been providing tertiary medical care, super-speciality teaching, training and research.
Although SGPGI has its own Department of Microbiology that conducts quality research, many of the research procedures are still depended on the National Institute of Virology, Pune.
Read also: SGPGI Lucknow Releases Vacancies For SR Post In Surgical Gastroenterology Dept, Details
As per the latest media report by the Times ofIndia, Chief Minister Yogi Adityanath had earlier stressed on the need for such an institute which would be equivalent to the National Institute of Virology, Pune. He repeated himself again on Saturday during the COVID-19 review. He said, as reported by TOI, "The ongoing Covid-19 pandemic is not the only infectious outbreak that needs to be dealt with. Scientific community is of the view that more such viruses may surface in the future or the existing one may mutate. Therefore, an Infectious Disease and Vaccine Research and Development Centre on the lines of NIV Pune is the need of the hour."
Prof RK Dhiman, Director of SGPGI talked in the same line while making an address on SGPGI's silver jubilee convocation ceremony on Saturday, adds TOI. He said, "Infectious diseases are presenting in new forms. The world is in the grip of Covid-19 since February 2020 and now bird flu is raising its head. We must prepare in advance to meet these eventualities. Infectious Disease and Vaccine Research Centre is a step in this direction. The institute is thankful to the state government for accepting our proposal in this regard and we hope that the required budgetary provisions will follow soon."
Prof Dhiman, while talking to TOI, has informed that experts from clinical immunology, molecular biology and microbiology would contribute together for developing this proposed centre. He further added, "The detailed plan will be laid out once the funds are released."
Meanwhile, Patrika reports that Chief Secretary Rajendra Kumar Tiwari has given assurance to begin this project soon.
Read also: SGPGI Hospital Asks Bollywood Singer Kanika Kapoor Not 'Throw Tantrums Of Star' And Behave Like Patient
Source : with inputs