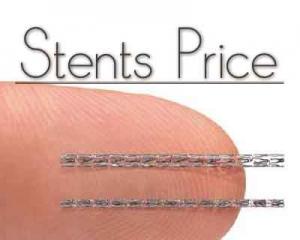 Chandigarh: Observing that Fortis hospital overcharged a patient on the price of a stent, the Punjab and Haryana High Court recently reprimanded the Haryana government for its apparent inaction against Fortis Hospital in the matter. The Punjab and Haryana High Court directed coercive action against the hospital.
The case relates to one patient Dharamvir Suhag, a Haryana government employee from Panchkula who in 2015 had gone to Fortis Hospital in Gurugram for treatment. For the entire treatment he paid a sum of Rs 3,74,544. Being a government employee, who had gone to an empanelled hospital for treatment, he claimed re-imbursement form the government. However, he was reimbursement only Rs 2,15,187, leaving him with a shortfall of Rs 1.6 lakh. Upon enquiry he came to know the difference was due to fact that he was reimbursed only Rs 65,000 for each stent
He tried to once again claim the said shortfall of Rs 1.6 lakh but his claim was refused by the state on June 17, 2015, and therefore he moved to the high court.
The court was informed by petitioner's counsel that the being a government employee he got medically treated under compelling  circumstances from the said panel hospital and as per tthe package approved by the state government, hence the entire medical expenses incurred were to be reimbursed.
Referring to the government rules on the matter, the petitioners counsel pointed out that as per the August 6, 2013, guidelines issued by the health department, the empanelled hospitals were to charge an employee as per fixed package charges and would be fully reimbursable to the employees/pensioners and their dependents.
In response, the Haryana Government stated that Rs 1.30 lakh was paid for two stents to the petitioner as per the policy of the health department.
However, during the hearing of the case on August 11, 2017, Dr Vijay Garg, Director Health Service, Panchkula filed an affidavit where he accepted that Fortis had overcharged for the stents which were not in accordance with the price fixed by the state government.
Responding to the affidavit, the court clearly noted that  no action was taken against the hospital.
"Strangely enough, the state has observed that Fortis Hospital has over-charged the price of stents fixed by the government is still continuing to keep and maintain the said hospital on the panel. It was certainly a serious complaint against the hospital by an employee who had undergone medical treatment from the empanelled hospital as per guidelines of the state. It was for the Haryana government to take up the matter with Fortis and to take corrective steps so that similarly situated employees may not have to suffer in such extreme emergent cases," observed Justice Shekher Dhawan of the high court, quotes TOI
Justice Dhawan directed the state to take immediate actions. The Haryana Government has been asked to reimburse a sum of Rs 1.6 lakh to the petitioner. This has to be done within a period of two months at 9% interest rate. Besides the court further directed the authorities to "take corrective steps qua empanelment of Fortis Hospital, expeditiously."
1 comment(s) on Stent overcharging: Court slams Haryana Govt for no action against Fortis Hospital