Steps taken for reducing financial load on poor diabetic patients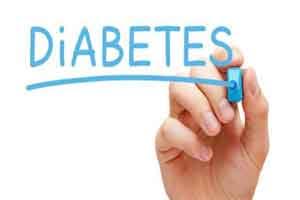 New Delhi: As informed by Lady Harding Medical College (LHMC), one study has been conducted as part of MD Thesis in the Department of Community Medicine 2014-2017 at Kalyanpuri Urban Health Centre (under LHMC) in association with Lal Bahadur Shastri Hospital (under GNCT, Delhi). As per this study, the mean per capita annual expenditure on diabetes care is Rs.8958.00
Public health and hospitals being a State subject, the primary responsibility of providing accessible, affordable and quality healthcare lies with the respective State Governments. Under National Health Mission, to reduce out of pocket expenditure on healthcare, support is being provided to States/UTs for strengthening of their healthcare system based on the requirements posed by them in their Programme Implementation Plans.
The government of India is implementing of Cancer, Diabetes, Cardiovascular Diseases and Stroke (NPCDCS) under the National Health Mission. The objectives of the programme include awareness generation, providing diagnosis and treatment facilities through different levels of healthcare by setting up NCD Clinics in District Hospitals and Community Health Centres (CHCs).
For early diagnosis, a population-level initiative of prevention, control, and screening of common NCDs (diabetes, hypertension and cancers viz. oral, breast and cervical cancer) has been rolled out in over 100 districts of the country in 2017-18 under. This will help in early diagnosis/treatment leading to reduce complications due to diabetes and financial burden on the Diabetic patients.
The Central Government, through its hospitals, augments the efforts of the State Governments for providing health services in the country. Under Pradhan Mantri Swasthya Suraksha Yojana(PMSSY), 6 new AIIMS have been set up and upgradation of identified medical colleges has been undertaken which will also improve tertiary care facilities for NCDs including Diabetes.
Quality generic medicines are being made available at affordable prices to all, under Jan Aushadhi Scheme, in collaboration with the State Governments.
Under National Health Mission Free Drugs and Free Diagnostic initiative, essential drugs and diagnostics are provided free of cost in public health facilities.
The Ministry of Health and Family Welfare has also started AMRIT (Affordable Medicines and Reliable Implants for Treatment) stores where essential life-saving medicines are being provided at a substantial discount vis-?-vis the Maximum Retail Price.
The Minister of State (Health and Family Welfare), Smt Anupriya Patel stated this in a written reply in the Rajya Sabha