................................ Advertisement ................................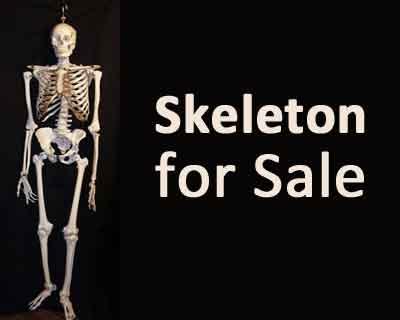 Muzaffarpur:  A media sting operation has unearthed an illegal trade practice involving the skeletons of unclaimed bodies of people in  Sri Krishna Medical College and Hospital (SKMCH)  for hefty prices.
The hospital is the largest in north Bihar and the alleged sting operation found the illegal sale of skeletons/parts of unidentified people was carried out by  'safai karamcharis' for as much as Rs 8,000 each.
The karamcharis used unclaimed bodies of people, who died in the absence of food and medicine, and also some mentally-disturbed people who died in accidents. They would later remove the flesh from the body with their bare hands, boil the skeleton and store it in boxes till it would be completely dry reports Financial Express.
The skeletons wound then be sold to Medical College students at varied prices. It is reported that, for the purpose of study, while a artificial skeleton costs between Rs 15,000 to Rs 50,000, an actual human skull could be purchased from these sweepers for about Rs 8,000.
The sting was conducted yesterday with the team entering into a deal with one such safai karamchari, handing over some advance money for purchase of three skeletons, the rate of which was settled at Rs 20,000 after bargaining.
................................ Advertisement ................................
They were then shown a skeleton stored on the roof of a toilet opposite the post-mortem room of the hospital, the team claimed.
The men carrying out the sting operation did not take delivery immediately and left the place saying they would return with the rest of the cash later, post which they allegedly received calls  to come with Rs 19,500 and take the three skeletons.
A committee at SKMCH is responsible for carrying out the last rites of unidentified dead persons and as per provisions, a policeman is mandated to be present at the time of conducting last rites of an unidentified body.
The alleged expose` reveals that the last rites of such unknown persons were falsely entered in the register.
Senior SKMCH officials refused to speak on the issue.
Muzaffarpur civil surgeon Lalita Singh said the matter would be probed. "It is a grave issue and I will get it probed after talking to authorities of SKMCH ," she told PTI.
Meghna A Singhania is the founder and Editor-in-Chief at Medical Dialogues. An Economics graduate from Delhi University and a post graduate from London School of Economics and Political Science, her key research interest lies in health economics, and policy making in health and medical sector in the country.
She can be contacted at meghna@medicaldialogues.in.
Contact no. 011-43720751
................................ Advertisement ................................
12 comment(s) on Sting Operation unearths Human skeletons being sold for Rs 8000 at Medical College