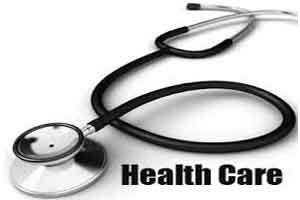 Bhopal:  Observing that only 11 per cent of premium paid as health insurance actually benefits public, public health economics expert Ravi Duggal today stressed that the Centre and states should instead focus on strengthening primary and secondary healthcare systems.
"The Centre has announced to provide insurance coverage to 10 crore families under the National Health Protection Scheme (NHPS). It would entail huge expenditure. Besides, past experience has shown that health insurance is inadequate to prevent out-of-pocket expenditure of affected families several times," Mr Duggal told media here.
Besides, 1.5 lakh health and wellness centres had been envisioned under the National Health Mission to provide comprehensive health care, including non-communicable diseases.
"Nonetheless, the relevant budgetary provisions are not sufficient either for the NHPS scheme or for health and wellness centres. Only around 1.1 percent of the Gross Domestic Product – inclusive of budgetary allocations by the Centre as well as states – is dedicated to healthcare. It translates to around Rs 1,500 per person," he said adding that certain states allocate more funds as compared to others.
Pointing out that Madhya Pradesh has allocated around Rs 8,000 cr to health sector that comes around Rs 1,000 per person, he noted that it was 50 percent less than the national average.
"Certain states such as Delhi, Goa, Mizoram, etc allocates around Rs 3,000-Rs 4,000 per person. This is reflected in health indicators as reduced infant mortality rate, maternal mortality rate, etc. The National Health Policy-2017 states that 2.5 percent of the GDP should be allocated to healthcare – which comes to around nearly Rs 3,800 per person," he said.
Mr Duggal said that the need of the hour is to enhance budgetary allocations in the health sector while strengthening primary healthcare system consisting of primary healthcare centres and secondary healthcare system comprising of community health centres and district hospitals.
0 comment(s) on Strengthen primary and secondary healthcare systems: Public Health Expert