Strides Shasun gets DCGI nod to manufacture Hepatitis C drug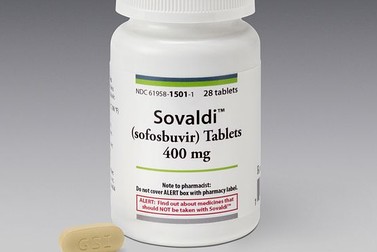 New Delhi: Drug firm Strides Shasun has received approval from the Drug Controller General of India (DCGI) to produce a generic version of Gilead's 'Sovaldi' used for treatment of Hepatitis C.


The company has received approval for manufacturing a generic version of Sofosbuvir 400 mg, Strides Shasun said in a filing to BSE.

Last year, Strides had entered into a licensing agreement with Gilead Sciences to bring Hepatitis C cure to 91 developing countries.

"The product will continue to be marketed under the brand name Virso in India and overseas," Strides Shasun said.

Sofosbuvir is the first-in-class polymerase inhibitor to be launched in India for Hepatitis C treatment and represents "a paradigm shift" in the existing Hepatitis C cure, it added.

"The high potency, high barrier to resistance and pan genotype activity make Sofosbuvir a breakthrough drug in Hepatitis C treatment. This drug in combination therapy has shown to have high cure rates of around 90 per cent," it said.

Globally, it is estimated that 170-185 million people are chronically infected with Hepatitis C virus. In India alone, it is estimated that 12-18 million patients are infected with the disease, which is several fold higher than those with HIV/AIDS.