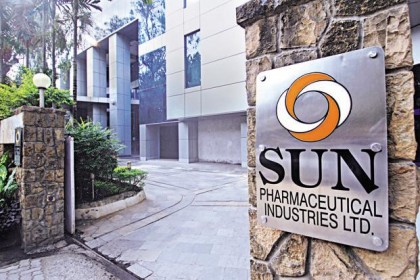 Mumbai: Share price of Sun Pharmaceutical, the largest pharma company in the country, have been witnessing a free fall since morning, as a result of market regulator SEBI's announcement that it is likely to reopen an insider trading case against Sun Pharmaceutical
Shares of India's Sun Pharmaceutical Industries sank more than 10 percent to six month low.
The SEBI will also probe alleged lapses by some of Sun's promoters in raising funds overseas
A whistleblower approached the SEBI with a document alleging various irregularities by the Mumbai-headquartered company, its promoter Dilip Shanghvi and others
Sun Pharma, its managing director and nine other entities had settled an insider trading probe last year after paying a settlement amount but the SEBI had not disclosed any details of the case at the time, a PTI report added.
Reacting to the free fall, Sun Pharmaceutical Industries Ltd. announced that will hold an Investor Update call on December 03, 2018. Investor update call has been scheduled for 06.30 pm IST, December 03, 2018.
The Company will conduct a call at 06.30 pm IST on December 03, 2018 where senior management will update Investors. The company has briefed about the participation procedure. To participate in this conference call, one must dial the numbers provided below, five to ten minutes ahead of the scheduled start time. The operator will provide instructions on asking questions before the call. One can also hear the call via an audio webcast, details of which will be announced later on the Company website, www.sunpharma.com.
A transcript of this conference call will also be available on the website.
Summary of events
| | | |
| --- | --- | --- |
| Event | Date and Time | Telephone Number/Website |
| Investor Update Call press release | December 03, 2018 | www.sunpharma.com |
| Investor Update Conference Call | 06.30 pm IST, December, 03, 2018 | Primary Number : +91 22 6280 1278 +91 22 7115 8179 Via audio webcast, details of which will be made available on www.sunpharma.com |
| Replay of conference call | December 03, 2018 to December 10, 2018 | URL: https://ccreservations.com/recordings/select_recordings.php Recording Id : SUN032018120376858 Via audio webcast playback, details of which will be made available on www.sunpharma.com |
0 comment(s) on Sun Pharma Shares Under freefall: Co announces Investor Update Call on December 03, 2018; 6.30 pm