Sun Pharma to seek FDA re-inspection of Halol plant by end-June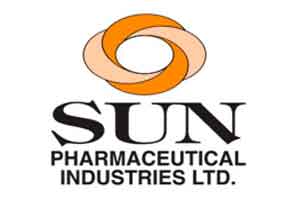 Mumbai: India's largest drugmaker, Sun Pharmaceutical Industries, plans to ask U.S. regulators by the middle of this year to re-inspect a plant in Gujarat after they criticised manufacturing standards there, Sun's founder said.

Dilip Shanghvi said the company would ask the U.S. Food and Drug Administration (FDA) for the new inspection of the Halol plant in Gujarat in the first quarter of the company's next fiscal year, which runs from April to June 2016, by which time the company hopes to have addressed the FDA's concerns.

The world's fifth-largest generic drugmaker also said it had agreed with New Jersey-based Merck & Co Inc to call off their joint venture, struck in 2011 to develop branded generics for emerging markets, due to "changes in priorities" of both companies.

The FDA first notified Sun Pharma of its concerns about manufacturing standards at Halol in September 2014 after an inspection.

The company has been working to fix the problems the FDA identified, such as leaks in the ceiling, since then, but Sun disclosed in December that the FDA had sent it a warning letter, indicating it was dissatisfied with the remedial measures the company had taken.

The letter means the U.S. agency could ban imports from the plant if the problems were not resolved.

The Halol factory makes up 15 percent of Sun Pharma's U.S. sales. However, the company has not received any U.S. approvals to launch new drugs made at Halol since Sept. 2014.

That has resulted in supply constraints that hurt the company's sales in the past year. U.S. sales fell 11 percent in the quarter ended Dec. 31, Sun Pharma reported on Friday.

However, its total profit of 14.17 billion rupees ($207.52 million) still outpaced analysts' estimates of 13.16 billion rupees, helped by an 8 percent rise in sales in India, and a 78 percent jump in sales of drug raw materials.

Supplies from the Halol site are gradually improving, Shanghvi told analysts on a conference call.

"We have undertaken some incremental remedial measures to address the issues, and we are progressing well on their implementation," the Indian billionaire said.

Sun Pharma's emerging markets sales fell by 7 percent in the third quarter due to currency volatilities.

Sun Pharma said it would not be materially affected by the dissolution of the joint venture with Merck. The companies' agreements to market the diabetes drug sitagliptin and their deal on Merck's experimental skin disease drug tildrakizumab would continue.

The firm's shares closed up 2 percent after rising as much as 7 percent earlier in the day in Mumbai. The broader market closed up 0.07 percent.