Surgeon who performed 300 castration surgeries on Dera Sacha Sauda followers arrested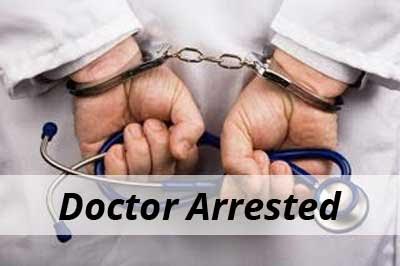 Chandigarh: Investigating the Panchkula violence following the conviction of Dera Sacha Sauda Chief, the  Special Investigation Team (SIT) has now arrested a doctor who was allegedly involved in the castration of 300 followers.
The accused has been identified as Dr Mahinder Pal Singh alias Mahender Insan in Sirsa, a qualified surgeon. It is reported that Mahinder had allegedly performed 300  castration surgeries on followers of Dera Chief, Gurmeet Ram Rahim.
According to an India Today report, Mahendar was reportedly hiding inside the Dera Sacha Sauda complex and had shifted to multiple locations after Ram Rahim was jailed.
He is among those seven persons along with Honeypreet Insan who were booked in the case registered at Sector 5 police station in Panchkula after the violence that erupted on August 25, 2017, reported The Times of India.
The official informed the petitioner, Hansraj Chauhan, a disillusioned devotee of Ram Rahim alleged that around 400 male devotees belonging to many states including Haryana, Punjab and Rajasthan were castrated at the Dera headquarters after its head falsely claimed that the "castration would lead to realisation of God through him".
Medical Dialogues team had earlier reported that Shah Satnamji Specialty Hospital, run by the Dera Sacha Sauda in Haryana's Sirsa district, did not have a registration licence and organ donation was being carried out without requisite permission
A number of irregularities were found in the hospitals functioning during a sanition exercise overseen by Court Commissioner AKS Panwar, who was appointed by the Punjab and Haryana High Court in September.
Read also: Irregularities in Dera hospitals functioning: Report
Read also: Illegal organ transplants suspected at Dera Hospital, CM orders for investigation