A rare case of Diaphragmatic Hernia and its repair by Thoracoscopy: Case Report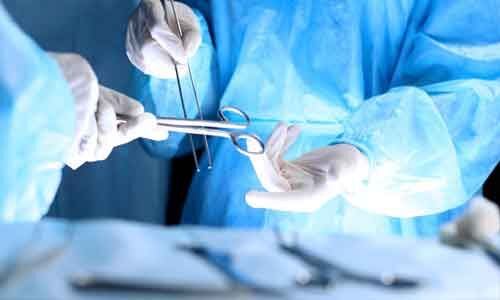 Dr Ryuta Saka at Department of Pediatric Surgery, Osaka University Graduate School of Medicine, Osaka, Japan and colleagues have reported a rare case of Diaphragmatic Hernia which developed as a complication of Ventricular Assist Device and was treated safely by a Thoracoscopic repair. The rare case was presented in the journal 'Surgical Case Reports' 2020.
Ventricular assist devices (VAD) are implanted in paediatric heart failure patients for long term circulatory support. In Spite of advanced technology and support, VADs are associated with potential risks of neurologic, hematologic, gastrointestinal, and immunologic complications. As VAD implantation requires dissection of the pericardium and diaphragm from the anterior chest wall, very rarely diaphragmatic hernia can occur as a complication of VAD. Diaphragmatic hernia can be a potential complication of a VAD due to the need for dissection or penetration of the diaphragm when implanting the device.
Also Read: Spontaneous Bilateral Subdural Hematoma in a Falciparum Malaria patient: Case report
A 4month old girl diagnosed with dilated cardiomyopathy underwent VAD implantation for a bridge to heart transplantation. Intermittent vomiting developed three months after implantation. On palpation, her abdomen was soft, and gurgle was heard at the left chest. Plain X-ray and computed tomography were taken which confirmed left-sided diaphragmatic hernia with herniation of the small intestine. Ultrasonography was also done which revealed intestinal tracts with maintained blood flow in the left thorax.

Preoperative anticoagulant management was done with aspirin, dipyridamole, and warfarin. Elective thoracoscopic repair of the diaphragmatic hernia was performed as there were no findings of ischemia. Thoracoscopy revealed the small intestine to be herniated into the left thorax, in the right decubitus position. 5-mm trocars were placed at the midaxillary line at the 7th intercostal space (ICS), the posterior axillary line at the 8th ICS, and the posterior axillary line at the 10th ICS. Artificial pneumothorax (5 mmHg) using carbon dioxide was established. The defect of the diaphragm (3 × 2 cm in size) was directly closed with interrupted non-absorbable sutures after reduction of the herniated intestine. Post operative findings were uneventful.
For further reading, click the following link: https://doi.org/10.1186/s40792-020-00933-7
Source : Surgical Case Reports