Case of Mesenteric Volvulus from Jejunal Diverticulosis reported in NEJM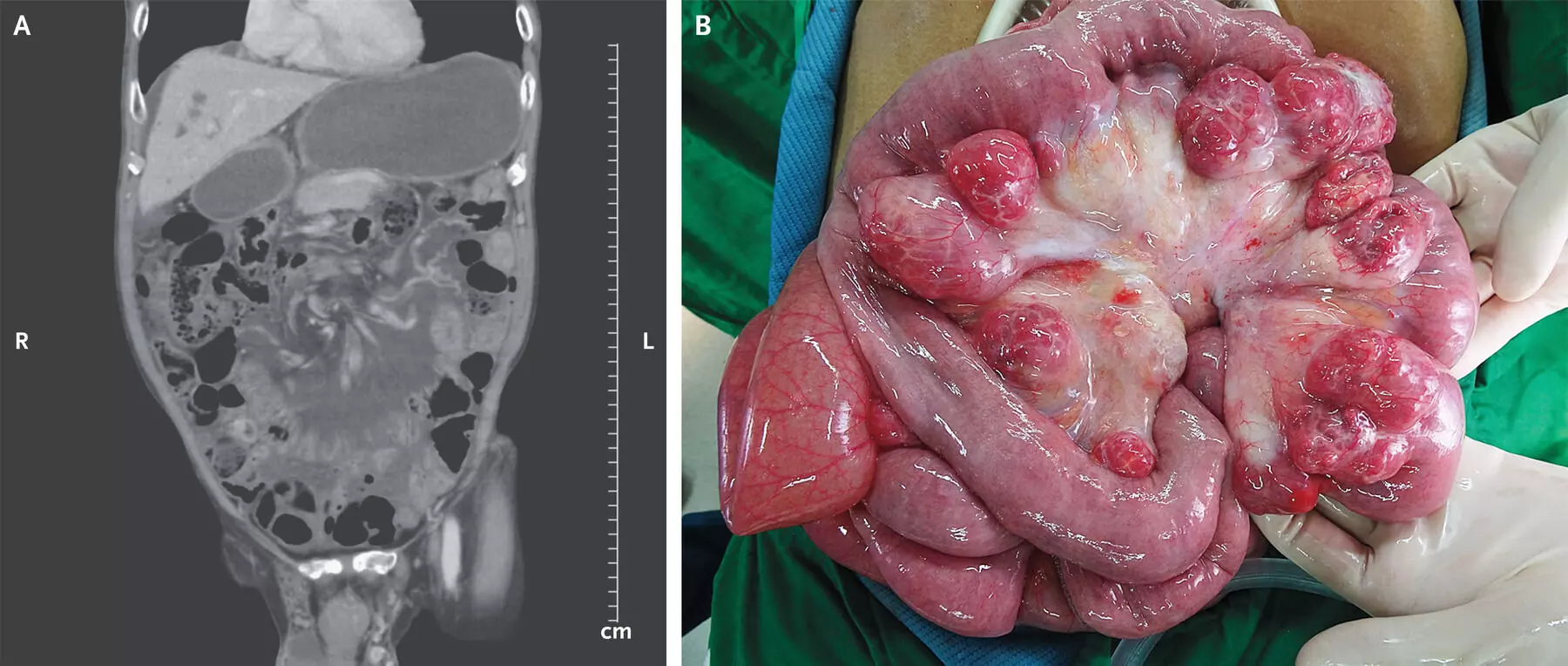 Dr Wan-Yu Hung at Changhua Christian Medical Foundation Changhua Christian Hospital, Changhua City, Taiwan and associates have reported a case of Mesenteric Volvulus from Jejunal Diverticulosis.The case has been published in the New England journal of medicine.
Midgut volvulus in adults is a rare entity that may present with intermittent colicky abdominal pain mixed with completely asymptomatic episodes. This small bowel twist may result in complications of obstruction, ischemia, hemorrhage, or perforation. With a midgut volvulus, complications may be life-threatening, and emergent surgical intervention is the mainstay of treatment.Jejunal diverticulum is a rare entity and is usually asymptomatic.
The differential diagnosis for a patient presenting with symptoms of a small bowel obstruction may include adhesions, hernia, neoplasm, intussusception, small bowel hematoma, or pathology relating to the patency of the lumen such as a bezoar or a gallstone.
According to the history a 75-year-old man with no notable medical history presented to the emergency department with a 12-hour history of cramping abdominal pain and vomiting. On physical examination, abdominal distention with tenderness but no rebound or guarding was found. Nasogastric decompression yielded bilious-appearing stomach contents. Computed tomography of the abdomen showed a "whirl sign" suggestive of midgut mesenteric volvulus . During exploratory surgery, jejunal diverticula were found from 30 cm to 130 cm below the ligament of Treitz, a formation that had resulted in the mesenteric volvulus (Panel B). A Ladd procedure with small-bowel resection was performed, which removed the jejunal diverticula and left residual bowel of approximately 400 cm in length. After surgery, enteral feeding by means of a jejunostomy tube was started on postoperative day 3, and oral feeding was started on postoperative day 5. The patient was discharged on postoperative day 8. The jejunostomy tube was removed 21 days after hospital discharge following a successful transition to oral feeding.
For further reference log on to: