Case of stump appendicitis two years after first laparoscopic appendectomy : A Report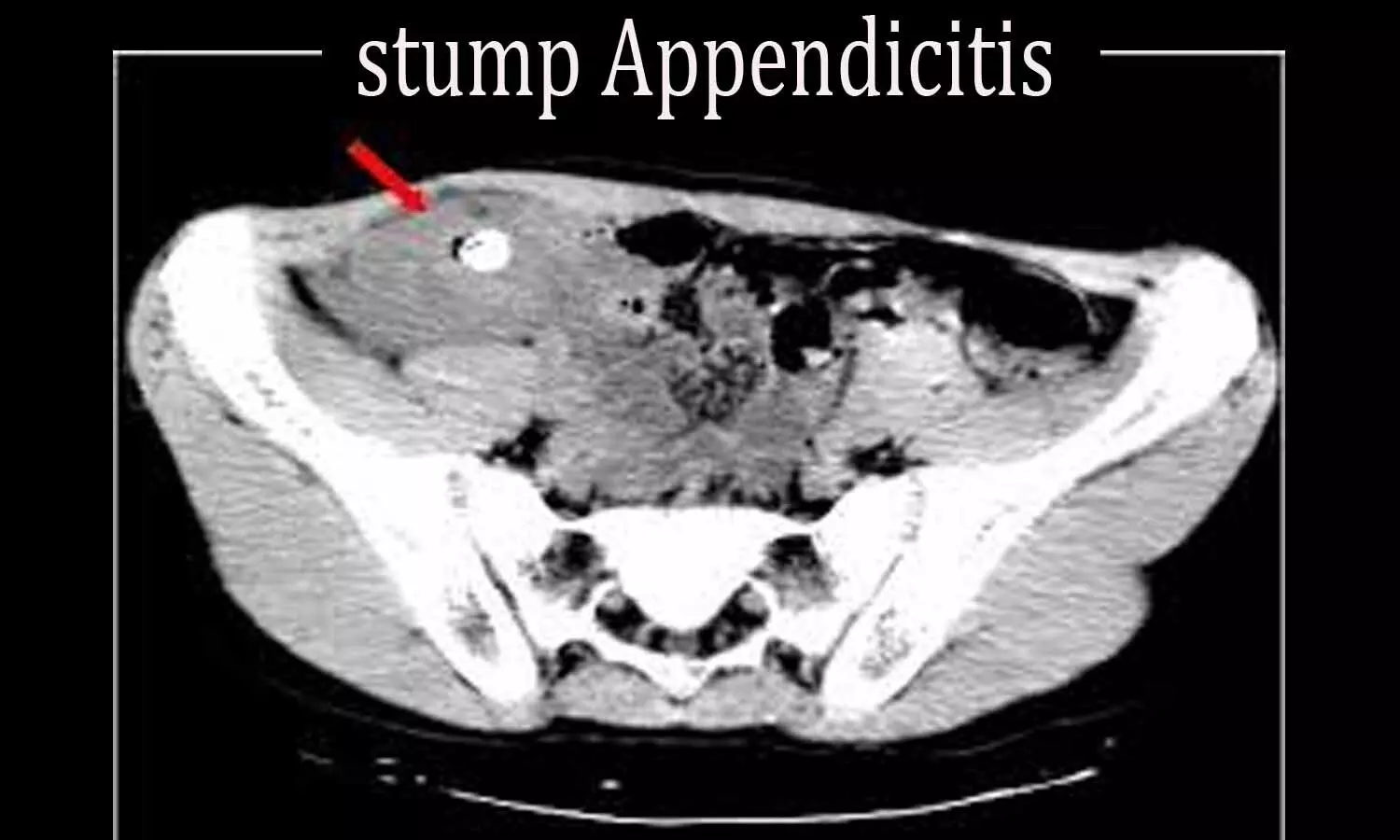 Dr Noritoshi Mizuta at Department of Surgery, Akashi Medical Center, Akashi, Japan and colleagues have reported a case of Stump appendicitis that occurred two and half years after first laparoscopic appendectomy for perforated appendicitis with abscess.

The case has been published in the International journal of Surgery case reports.
The management of appendiceal abscess or phlegmon is a clinical important issue. Immediate appendectomy in these cases may be technically demanding because of the distorted anatomy and difficult to close the appendiceal stump because of the inflammation.
A 32-year-old female presented to hospital with abdominal pain. Enlarged appendix and abscess were recognized on CT scan. Preoperative diagnosis was perforated appendicitis with abscess and laparoscopic surgery was performed. The appendix was perforated and cut by stapler, but complete resection was impossible. Endoscopic transrectal drainage was performed for a pelvic abscess on the 10th POD and the patient's condition improved. Thirty months after the surgery, however, the patient was again referred to the hospital for abdominal pain. CT scan showed the staple line from the appendectomy but revealed an enlarged remnant appendix . Preoperative diagnosis was stump appendicitis and emergent laparotomy was performed.Preoperative diagnosis was stump appendicitis after the incomplete first appendectomy. Emergent second appendectomy and partial resection of the cecum were performed. The postoperative course was uneventful.
In the first operation, the surgeons mistakenly thought that the base of the appendix was cut. It was not cut, however and it remained, which was lead to stump appendicitis. Furthermore, postoperative abdominal abscess was also occurred. Immediate appendectomy for perforated appendicitis with abscess is associated with a higher morbidity. Nonsurgical treatment with drainage and/or antibiotics should be selected. Laparoscopic drainage is the useful options when CT-guided drainage is impossible.
It is crucial to understand the correct management of perforated appendicitis with abscess to avoid serious complications.
Source : International journal of Surgery case reports