Rare case of adult intussusception caused by long intestinal tube removal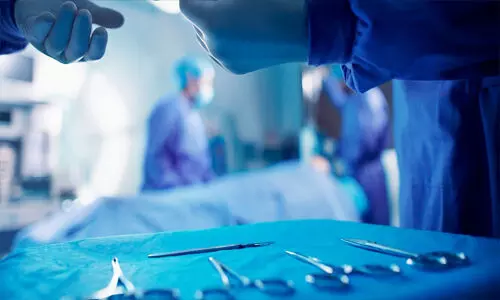 Unlike intussusception in children, the incidence of intussusception in adults is extremely low, and most of them are secondary. In previous reports, adult intussusception occurred is mostly secondary to intestinal tumors, and other causes leading to adult intussusception are rarely reported in clinic settings.
Many cases in adults are caused by tumors. Intussusception results from conditions other than tumors are uncommon. This is the first case report about intussusception that occurred after removing a long intestinal tube (LT).

A recent paper by Qiang Hu from Department of General Surgery, Tongde Hospital of Zhejiang Province, China has reported, reviewed and summarized the diagnosis and treatments of one case of adult intussusception caused by an LT removal .the findings have been published in BMC Surgery.
The authors presented a 69-year-old female who complained of "recurrent abdominal pain with reduced flatus passage and frequency of bowel movement for 10 days" was admitted to the hospital. Plain abdominal radiography and abdominal CT upon admission showed intestinal obstruction. The patient's abdominal pain was not relieved after symptomatic treatments, which involved fluid and electrolyte replacement, LT placement, spasmolytic agents, and analgesics. Hence, surgical exploration was carried out. The patient had a good recovery postoperatively.
No abdominal pain or bloating developed after food intake. The patient passed flatus and had bowel movements later. On postoperative day 9, the LT was removed. On the 10th day, the patient suddenly developed abdominal distension and acute abdominal pain. Emergency abdominal CT showed small bowel intussusception. Surgical exploration was then performed. Severe small bowel dilatation located at 1.5 m from the ligament of Treitz was found during the procedure. Intussusception at the site was observed. No color change of the intestinal wall was detected, suggesting that no necrosis was present. So, a manual reduction was done. The patient was discharged on postoperative day 6.
"This case of intussusception is due to the removal of the LT, and there is no relevant literature published at present. We hypothesized that the main causes of the intussusception, in this case, are: (1) The speed of tube withdrawal was too fast. (2) The water in the balloon of the LT was not evacuated completely.Therefore, we suggest that the following steps should be done before removing the tube: (1) During the process of removal, the speed of tube withdrawal should be slow. The tube could even be withdrawn by a section of length each day until it is completely removed. (2) Before removing the LT, the health care professional should make sure to empty the water balloon completely. The purpose of these instructions is to ensure the intestines have sufficient time to adapt to the removal process and to prevent intussusception.This case serves as a warning that the simple action of pulling out the LT might also cause serious complications, which should be given more attention."the team observed.
For full article follow the link: https://doi.org/10.1186/s12893-021-01268-2
Source: BMC Surgery
Source : BMC Surgery