Solitary pulmonary capillary hemangioma presents with ground glass opacity: case report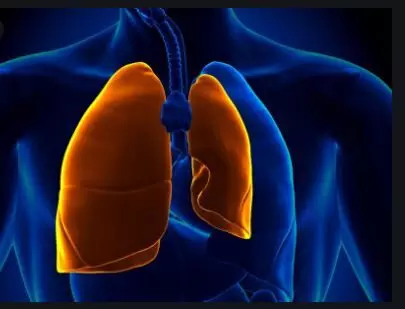 Solitary pulmonary capillary hemangioma (SPCH) is a rare benign lung tumor that clinically resembles early lung cancer and precancerous pulmonary lesions that present with similar imaging manifestations. Preoperative diagnosis remains a challenge because it is radiographically visualized as a ground-glass opacity (GGO), which is considered to indicate early lung cancer or a precancerous lesion. Definitive diagnosis as SPCH needs immunohistochemical staining.

Dr Komatsu T et al have reported a case of Solitary pulmonary capillary hemangioma that presented with ground glass opacity.They stated that ground-glass opacity lesions may represent an SPCH or AIS/early lung cancer but because the prognosis of each of these diseases is quite different, a pathological examination involving immunohistochemistry must be conducted to ensure the establishment of the correct diagnosis.
The case is published in the International Journal of Surgery Case Reports
The authors studied a 54-year-old Japanese man for the evaluation of a GGO, which was found incidentally within the right upper lung on computed tomography. The lesion was suspected to be a slow-growing early-stage non-small cell lung cancer. For diagnostic and therapeutic purposes, a segmentectomy (an anterior segment of the right upper lobe) was performed via video-assisted thoracoscopic surgery. Pathologic examination showed thickening of the alveolar septum caused by the proliferation of capillary vessels without cytological atypia. Immunohistochemistry revealed that this lesion was negative for thyroid transcription factor-1 and cytokeratin and positive for CD31 and CD34. The final diagnosis was SPCH.
A number of cases have been reported in the English literature however, it is still a rare benign lung tumor accounting for only 8.5% of all benign lung nodules. SPCH is difficult to diagnose because of a lack of typical symptoms. Radiographic findings often include pure or mixed GGOs, which may lead to suspicions of adenocarcinoma in situ (AIS), atypical adenomatous hyperplasia, and focal inflammation.
Although the diagnosis remains a big question, studies have been conducted by many giving the following results –
Zhao et al. summarized 9 surgically resected cases of SPCH. In terms of radiographic appearance, the following findings were observed on chest CT: 3 cases, pure GGO; 3 cases, mixed GGO; 2 cases, a completely solid nodule; and 1 case, a cystic-solid appearance.
According to the report by Sakaguchi et al.,18F-fluorodeoxyglucose positron emission tomography for SPCH showed no abnormal uptake in the lesion.
Based on the findings observed in the 54- year old man, the authors concluded that the frequency of the diagnosis of SPCH is likely to increase with the widespread use of CT for lung cancer screening. Preoperative differential diagnosis based on imaging findings is very difficult.
Therefore, GGO lesions may represent an SPCH or AIS/early lung cancer but its final diagnosis can be confirmed only after a proper pathological evaluation.
For the full article Click on the link: https://doi.org/10.1016/j.ijscr.2020.08.020
Source : International Journal of Surgery Case Reports