Thoracic aortic aneurysm managed successfully by TEVAR with periscope graft technique: case report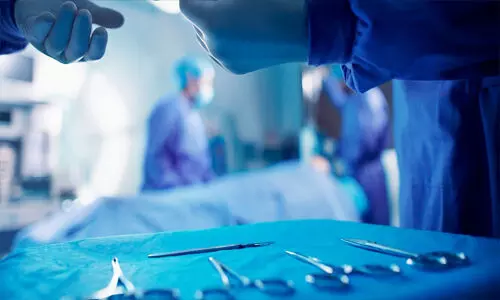 A recently published case report in International Journal of Surgery Case Reports, has highlighted a patient with Thoracic aortic aneurism , was treated using TEVAR with periscope graft technique.

Thoracic endovascular aortic repair (TEVAR) has revolutionized the treatment of thoracic aortic aneurysms . The supra-aortic branches limit the proximal extension of the stent-graft. Fenestrated and branched devices have been introduced with promising results in the elective setting to overcome such limitations. In alternative, chimney and periscope grafts have been reported, but experience and follow-up are generally very limited.
Herein, researchers headed by E. Dinoto ,from the Vascular Surgery Unit ,AOmUP Policlinico 'P. Giaccone', Palermo, Italy,has reported a case of huge thoracic aortic aneurism in complicated patient in emergency where the team used a periscope technique to save left subclavian artery (LSA) in patient with right vertebral artery hypoplasia.
The 86-year-old male with hypertension, diabetes mellitus, was referred to the hospital for chest pain. CT-angiography showed a huge aneurysm of aortic isthmus with signs of rupture. The patient was considered unfit for open surgery and an endovascular approach was chosen. This patient underwent endovascular repair with TEVAR, using the periscope graft technique to preserve patency in left subclavian artery (LSA).
After procedure the patient was transferred to the intensive care unit (ICU) for monitoring of vital functions where the extubation was carried after 12 h with no complications or signs of spinal cord ischemia (SCI) . On the second postoperative day, the patient was transferred from ICU and discharged at home after seven days.
"This experience using TEVAR with periscope graft technique as solution to address thoracic aneurysm of aortic isthmus was feasible. Our limited experience shows that the use of the periscope endograft technique to maintain perfusion to the LSA is a safe method. The technique is an alternative to open bypass surgery and standard chimney endografts. This solution represents a rapid and less invasive approach, useful in emergency." the team concluded.
For full article follow the link: https://doi.org/10.1016/j.ijscr.2021.106129
Source: International Journal of Surgery Case Reports
Source : International Journal of Surgery Case Reports