2021 guideline on patient blood management in cardiac surgery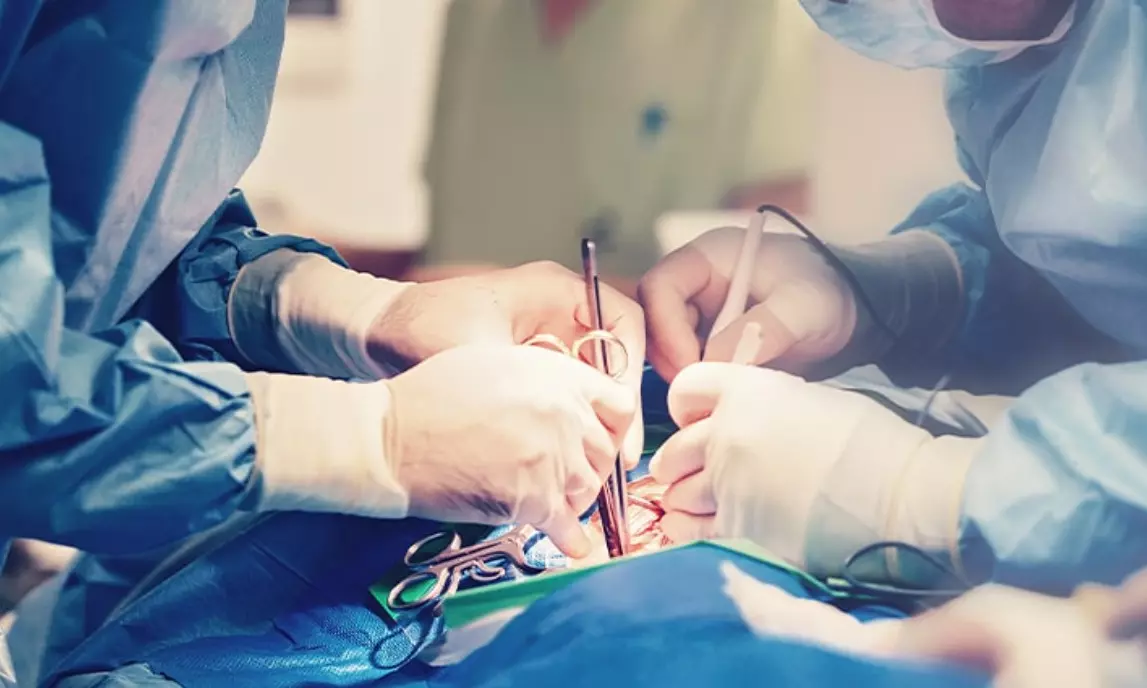 USA: A recent study published in the Journal of Cardiothoracic and Vascular Anesthesia reports updated clinical practice guidelines on patient blood management in cardiac surgery.
The 2021 clinical practice guideline was drafted by the Society of Thoracic Surgeons (STS) in collaboration with the Society of Cardiovascular Anesthesiologists (SCA), the American Society of Extracorporeal Technology (AmSECT), and the Society for the Advancement of Patient Blood Management (SABM).
The new guideline provides the most comprehensive recommendations to date and encompasses the time period from preoperative interventions, including management of antiplatelet and anticoagulant medication, to postoperative blood and fluid management. The recommendations are detailed below.
Preoperative management
In patients who have preoperative anemia, in those who refuse a blood transfusion, or in those who are deemed high risk for postoperative anemia, it is reasonable to administer preoperative erythropoietin-stimulating agents and iron supplementation several days before cardiac surgery to increase red cell mass.
In patients in need of emergent cardiac surgery with recent ingestion of a NOAC or laboratory evidence of a NOAC effect, administration of the reversal antidote specific to that NOAC is recommended (ie, administer idarucizumab for dabigatran at the appropriate dose or administer andexanet-alpha for either apixaban or rivaroxaban at the appropriate dose).
If the antidote for the specified NOAC is not available, prothrombin complex concentrate is recommended, recognizing that the effective response may be variable.
In order to reduce bleeding in patients requiring elective cardiac surgery, ticagrelor should be withdrawn preoperatively for a minimum of three days clopidogrel for five days, and prasugrel for seven days.
Intraoperative management
Topical application of antifibrinolytic agents to the surgical site after cardiopulmonary bypass (CPB) is reasonable to limit chest tube drainage and transfusion requirements after cardiac surgery, although no single topical preparation emerges as the agent of choice for localized bleeding that is difficult to control.
Goal-directed transfusion algorithms that incorporate point-of-care testing, such as with viscoelastic devices, are recommended to reduce periprocedural bleeding and transfusion in cardiac surgical patients.
Point-of-care monitoring of the hemostatic system is critical to provide timely and accurate assessment of the cause of bleeding, with potential to provide targeted therapies.
Prophylactic use of plasma in cardiac surgery in the absence of coagulopathy is not indicated, does not reduce blood loss, and exposes patients to unnecessary risks and complications of allogeneic blood component transfusion.
Routine use of red cell salvage using centrifugation is helpful for blood conservation and minimizes post-CPB allogeneic red blood cell transfusion in cardiac surgery.
Direct reinfusion of shed mediastinal blood from postoperative chest tube drainage is not recommended as a means of blood conservation and may cause harm.
Perfusion interventions
Acute normovolemic hemodilution is a reasonable method to reduce bleeding and transfusion.
Retrograde autologous priming of the CPB circuit should be used wherever possible.
Reduced priming volume in the CPB circuit reduces hemodilution and is indicated for blood conservation.
The adoption of a combined strategy of surgical approach, anesthesia, and perfusion management, along with CPB circuit features designed to minimize hemodilution and optimize biocompatibility, have been termed "minimally invasive extracorporeal circulation" and are reasonable to reduce blood loss and red cell transfusion as part of a combined blood conservation approach.
Postoperative management
In patients undergoing cardiac surgery, a restrictive perioperative allogeneic RBC transfusion strategy (transfusion trigger between 7 and 8 g/dL) is recommended in preference to a liberal transfusion strategy (transfusion trigger between 8 and 10 g/dL) for perioperative blood conservation. This restrictive strategy reduces both transfusion rate and units of allogeneic RBCs without increased risk of mortality or morbidity.
Allogeneic RBC transfusion is unlikely to improve oxygen transport when the hemoglobin concentration is greater than 10 g/dL and is not recommended.
It is reasonable to administer human albumin after cardiac surgery to provide intravascular volume replacement and minimize the need for transfusion.
Hydroxyethyl starch is not recommended as a volume expander in CPB patients, as it may increase the risk of bleeding.
The authors concluded that "a standardized protocol for evidence-based patient blood management leads to a patient-centered approach to blood conservation in the perioperative setting and favors improved clinical outcomes in cardiopulmonary procedures."
Reference:
"2021 Clinical Practice Guidelines for Anesthesiologists on Patient Blood Management in Cardiac Surgery," is published in the Journal of Cardiothoracic and Vascular Anesthesia.
DOI: https://www.jcvaonline.com/article/S1053-0770(21)00845-4/fulltext
Source : Journal of Cardiothoracic and Vascular Anesthesia