Consensus recommendations on robotic mastectomy by International panel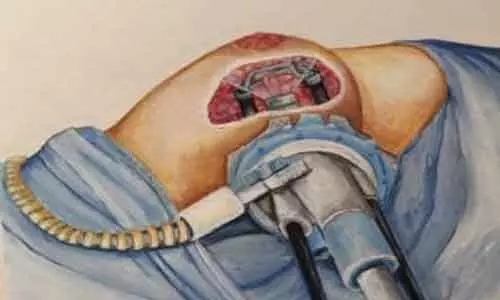 An internationally representative expert panel of 10 surgeons has developed consensus recommendations on robotic mastectomy (RM). Robotic-assisted surgery has gained much attention especially the results of few case series reporting on the technical feasibility, safety and early oncologic outcomes of robotic-assisted mastectomy in a few centres worldwide.
Key among the recommendations are -
Robotic mastectomy may be suitable for women with:

Small-moderate breast size (C cup).
Tumour size ≤5 cm, tumour-skin distance ≥3 mm and no nipple areolar complex (NAC) involvement.
≤stage IIIA (T3, N1-2).
Node-negative disease.
Low axillary disease burden.
Good tumour biology.
No evidence of skin involvement.
Tumour in any quadrant.
Indication for prophylactic mastectomy.
Robotic mastectomy is not recommended for women with
Poor performance status and multiple co-morbidities.
NAC involvement
Inflammatory breast cancer or T4d lesion.
Skin involvement or T4b lesion.
Chest wall invasion.
Robotic mastectomy is less than ideal for women with ptotic breast or cup size ≥D.

Direct to implant reconstruction is not ideal for women with pectoralis major involvement.
Breast MRI or intra-operative frozen section of sub-nipple biopsies for women with no evidence of NAC involvement.
The recommended incision is along the anterior axillary line at the NAC level
The tumescent technique is recommended for skin flap dissection
Biological acellular dermal or synthetic matrices are not routinely recommended for implant-based reconstruction.
Autologous reconstruction is feasible in selected cases
Robotic mastectomy is a promising technique and could well be the future of minimally invasive breast surgery whereas proving to be safe and feasible. The first consensus statement on robotic mastectomy from an international panel of experts serves as an extremely important milestone and provides recommendations for breast surgeons keen to embark on this technique.
For further reference log on to: Lai HW, Toesca A, Sarfati B, Park HS, Houvenaeghel G, Selber JC, et al. Consensus Statement on Robotic Mastectomy-Expert Panel From International Endoscopic and Robotic Breast Surgery Symposium (IERBS) 2019. Ann Surg. 2020 Jan 17. DOI: 10.1097/SLA.0000000000003789. PMID: 31977514. [Epub ahead of print]
Source : International Endoscopic and Robotic Breast Surgery Symposium