Advanced endoscopic management bests surgery for non-malignant polyps: Study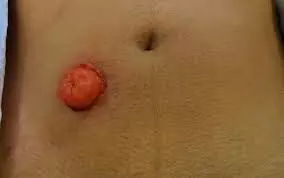 Advanced endoscopic interventions for non-malignant polyps (NMP) are safe and effective, according to a recent study published in the American Journal of Surgery

Colectomy is bowel resection of the large bowel. It consists of the surgical removal of any extent of the colon, usually segmental resection. In extreme cases where the entire large intestine is removed, it is called a total colectomy, and proctocolectomy denotes that the rectum is included. Colectomy for nonmalignant polyps (NMP) is common in the United States. A group of researchers aimed to study the rate of colectomies performed for NMP and postoperative outcomes. We hypothesized that the annual colectomy rate for NMP is high despite the rare occurrence of invasive cancer found on final pathology.
The researchers analyzed data from the ACS-NSQIP participant user file, colectomy module, from 2013-2019. Patients who underwent elective colectomy with a diagnosis of either NMP or colon cancer were included. Patient demographics, comorbidities, colectomy rates and trends over the study period, as well as 30-day postoperative complications and mortality rate, were assessed.
The Results of the study are as follows:
67,921 colectomies were performed for the diagnosis of cancer or NMP [14,726 (19%) only NMP]. The postoperative overall morbidity was 21% and mortality was 0.5% (1% for patients older than 70). Only 489 (3.3%) of colectomies performed for NMP had cancer on final pathology. The percentage of colectomies performed for NMP decreased from 22% to 16% over the study period.
Thus, the researchers concluded that colon resections for non-malignant polyps are still common and are associated with significant morbidity and mortality. There is a low incidence of invasive cancer on final pathology. Advanced endoscopic interventions for non-malignant polyps should be considered whenever possible and appropriate.
Reference:
Colectomy for polyps is associated with high risk for complications and low risk for malignancy: Time for endoluminal surgery? by Ilker Ozgur et al. published in the American Journal of Surgery
Source : The American Journal of Surgery