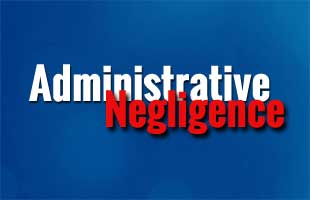 New Delhi: The Delhi Medical Council has said that "administrative lapses" led to the deaths of five patients at a trauma centre here in 2012, and recommended that the city government initiate "corrective measures" to prevent a repeat of such incidents.
The council, in a statement, said, it has examined a case referred to it by the Delhi Police in connection with deaths of the patients at the Sushrut Trauma Centre due to "disruption in oxygen supply" at the intensive care unit (ICU).
Studied at Indraprastha College for Women (Delhi University), completed in year 2014. Currently working with Medical Dialogues, a online Medical news paper dedicated for healthcare Professionals.
................................ Advertisement ................................
0 comment(s) on Sushrut Trauma centre case: Administrative lapses, not medical negligence led to deaths says Delhi Medical Council