Suspected Biomedical waste smuggling at PGI, GMCH-32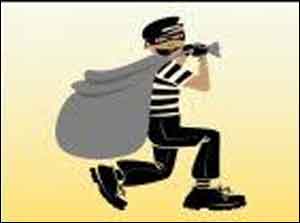 CHANDIGARH: Taking a serious call on the alleged biomedical waste mismanagement by PGI Chandigarh authorities, the Institute has filed a complaint about a suspected smuggling of the hospital's biomedical waste, which was recently recovered from a scrap dealer in Dhanas.
The Institute came into action after a huge amount of biomedical waste, around 2 tonnes was recovered from a scrap dealer. When enquired, the scrap dealer said that he had got the waste from GMCH.
PGI police post in-charge sub-inspector Eram Rizvi told TOI, "We have received a complaint from PGI authorities. On the basis of it, we have lodged a daily diary report."
As per the PGI's complaint, the hospital authorities caught a garbage collector taking out biomedical waste from PGI to Parch village near Nayagaon. When his identity card was checked, it was found that his contract with the company hired to transport the waste had expired in May 2016.
The main reason behind the same is not clear as the experts said most of the waste is used for selling plastic. As per the rules, black bags are meant for non-infectious waste, while the red ones for infectious waste. Sources said the so-called employees were using black bags to cover infectious material of red bags under the nose of the PGI administration.
Besides the PGI, Government Medical College and Hospital (GMCH) 32 has also received the notice regarding the alleged smuggling of biomedical waste.Speaking to TOI, the pollution committee of the UT has asked both the institutes to find out if any middleman is involved in the illegal exercise. The committee has directed the medical officers concerned to strengthen the system to the disposal of biomedical waste.
"We have asked both the institutes to find out the culprit and fix the responsibility of the person, who is behind illegal sale and disposal of biomedical waste from these institutes. We also sought details about their inquiries and told them to expedite the same to nail the culprits," said a senior officer of CPCC.
 "The CPCC has also started its own inquiry into the matter. Our inquiry is different from theirs. We have been gathering information to find out who is at fault and how such huge amount of biomedical waste reached a scrap dealer," said an official.