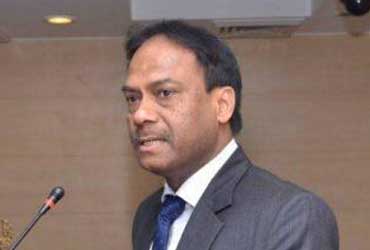 New Delhi: Controversy is again surrounding Director General of Health Services (DGHS) Dr Jagdish Prasad, who earlier had proceeded on an "earned leave" for 15 days due to a vigilance probe pending against him and will now continue to remain on leave till April 30.
His leave was extended , a senior health ministry official said. However, PTI reports that Prasad allegedly went to his office and a "verbal spat" ensued between him and B D Athani, currently in-charge of the DGHS office.The spat, sources claimed broke out after Prasad found him in his cabin without his knowledge.
Athani was given the charge "with full powers" last month.
An order was purportedly circulated today which stated that Prasad has been placed on suspension as a disciplinary proceeding for major penalty is pending against him.
"Now, therefore, the President in exercise of the powers conferred by sub rule (1) of Rule -10 of the Central, Civil Services (Classification, Control and Appeal) Rules, 1965, hereby places Dr Jagdish Prasad, DGHS under suspension with immediate effect," the order read. The order was soon leaked to the media with explanations the following suit
However, sources in the health ministry said that it was a "mischievous leak". The Week reports that the order, released by the vigilance division of the ministry on February 20, stated that the top official who heads the technical wing of the ministry and was in-charge of the implementation of the Centre's various health programmes, has been suspended with immediate effect. The order said that the reason for his suspension is to ensure that "disciplinary proceedings for major penalty" against him are conducted in an "impartial manner".
A senior official from the health ministry clarified that the order was not enforced. "Prasad came to office and extended his leave," the official said.
"It is requested that the joining report submitted by me today may kindly be treated as withdrawn and my earned leave may kindly be further extended from February 20 to April 30 to enable me to complete my personal works," Prasad said in an official document which he submitted .
Dr Prasad is a cardiothoracic surgeon, and served as the MS of Safdarjung Hospital in New Delhi, as well as the principal of Vardhaman Mahavir medical college, before taking over as the DGHS in December 2011.
6 comment(s) on Suspension or leave?-DGHS, Dr Jagdish Prasad leave extended till April 30