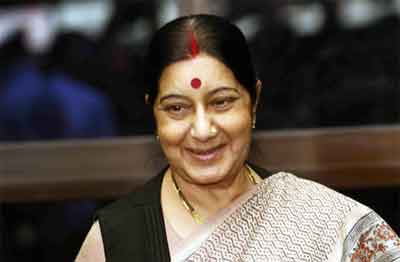 New Delhi: External Affairs Minister Sushma Swaraj assured a Pakistani man of a medical visa so that his two and a half-month-old infant, who is suffering from a heart disease, can be brought to India for treatment.
Swarajs assurance came after the childs father brought the matter to her notice on Twitter.
"The child will not suffer. Please contact Indian High Commission in Pakistan. We will give the medical visa," she said.
Earlier, a man named Ravi kumar had also written to Swaraj, saying that the infant needs immediate treatment and had sought her intervention in the matter.
0 comment(s) on Swaraj assures Pak man of medical visa for treatment of infant