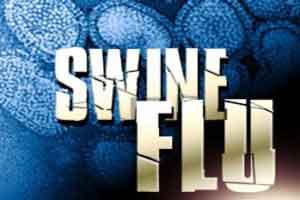 Hyderabad: People coming to hospitals with swine flu affliction from different parts of Telangana including the city in the last few days is baffling the medical fraternity.
Doctors stated that occurrence of swine flu during summer season was unusual and advised people to take precautionary steps to avoid getting inflicted with swine flu, symptoms of which included high fever,cold and cough.
A five-month-old boy succumbed to swine flu, while undergoing treatment at Gandhi Hospital in Secunderabad, while 11 other children from different parts of the state were being treated for the flu at the hospital.
According to official sources, 250 swine flu cases had been reported in the state since January this year.
0 comment(s) on Swine flu cases in summer baffles medical fraternity