Sympathy towards patients earn prestige for Medical colleges: Yogi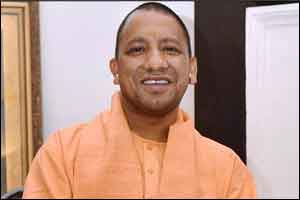 Jhansi: During his two-days visit here, Uttar Pradesh Chief Minister Yogi Adityanath said that people from medical fraternity should have sympathy for patients which will earn respect for the institutions.
After inaugurating super specialty block here in Maharani Lakshmi Bai Medical Hospital on Sunday, CM Yogi said, "People from economic background find private hospitals and nursing homes out of their reach and they choose government hospitals and medical colleges. It is a duty of all medical fraternity people to extend sympathy towards patients which will not only console them but enhance reputation of the institutions."
He said that misbehaves with attenders of patients creates chaos in hospitals which is against medical professionalism. He said that commoners have lot of respects for the doctors and medical practitioners should maintain it.
Read Also: Doctors should remember their Hippocratic oath, improve behaviour towards patients: Yogi Adityanath
UP CM said that there were immense possibilities of medical tourism in the state. He said tourism sector not only generate several employment opportunities but also provides bigger market for the local establishments.
Highlighting the achievements of Bhartiya Janata Party (BJP) governments at Center and state, CM Yogi said several public welfare schemes and projects were introduced for overall development of all sections of society without any discrimination. He said health scheme like Ayushman provides health support for the weaker section of society.
Read Also: Govt spends Rs 10 Crore in making 1 Doctor: Yogi Adityanath justifies 2 year Bond Service