Tamil Nadu: Doctors to face action for using expired stents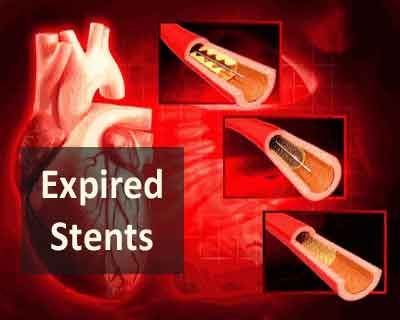 Madurai: Two doctors working with the Saravana Multi-Speciality Hospital may face disciplinary action from the Medical Council of India on account of using expired stents on cardiac patients here.
According to
TOI
reports,a case had been filed against 11 people, including the owner of Saravana Multi-speciality Hospital, P Saravanan as well as dealers of stents, Thirumala Traders alleging that the parties had colluded together to purchase stents post expiry date, manipulated the expiry dates in invoices, used the same for 10 patients who got treatment under the Tamil Nadu Government Comprehensive Health Insurance Scheme and claimed charges from the government.
The alleged fraud came to light when Vidal Agency for the health scheme conducted a surprise check in the hospital in May last year.
The city police had registered a case under relevant sections of the IPC for causing disappearance of evidence, criminal breach of trust, cheating, forgery, criminal conspiracy, punishment for abetment, causing hurt by means of poison, with intent to commit an offence, and provisions of Drugs and Cosmetics Act, 1940.
The court battle has been on with the  court directing Dr Saravanan to appear before the trial court on or before August 26.
Meanwhile,
Hindu
reports that the local police has written to MCI asking to initiate disciplinary action against the two doctors, including Sarvanan and the cardiologist associated with the hospital, Janarthanan  on account of professional misconduct under Indian Medical Council (Professional conduct, Etiquette and Ethics) Regulations, 2002.
"We have asked the MCI to take appropriate action against the doctors for their professional misconduct," Commissioner of Police Shailesh Kumar Yadav said.