Tamil Nadu: Doctors demand increase in security inside govt medical colleges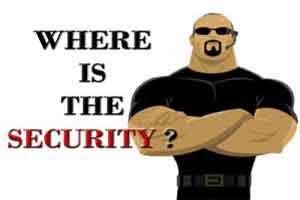 After the reported incident of 700 Doctors at Madras Medical College going on strike recently; there has been a surge in demand for security cameras and police presence from the doctors in government hospitals.
The recent incident at the Madras Medical College came to highlight after one doctors was allegedly verbally assaulted and threatened by 4 men.
Also read: 
Chennai: 4 persons arrested under Hospital Protection Act
The other doctors now second that by asking for increased security, as they continuously feel threatened by patient's relatives attacking them and damaging the hospital property. Such incidents have occurred many times.
Quoting the latest such incident, it has been further alleged that a a patient's visitors assaulted a physician at Government General Hospital. As confirmed by TOI, police arrested R Saravanan, 35, and A Sabari, 30, residents of Villivakkam, for assaulting the doctor and on Sunday arrested three others.
Following this incident, the hospital dean Dr R Vimala has implied that even though we have 39 policemen at the hospital now, we have requested the police to increase the strength to 80. In addition, we have 187 surveillance cameras in the hospital, however we still require more manpower.
Such reoccurrence of security lapses shows that the protection provided to the doctors under the Tamil Nadu Hospital Protection Act, 2008 is not enough. Since the implementation of the act, there have been 96 cases registered, yet no conviction under them.
The Tamil Nadu Government Doctors Association says since the implementation of the act, there have been 96 cases registered under it but no conviction yet.
As further confirmed by
TOI
, under the act, anyone who attacks a doctor on duty , a hospital or its staff can face three years of imprisonment, extendable to 10 years, and hefty compensation.