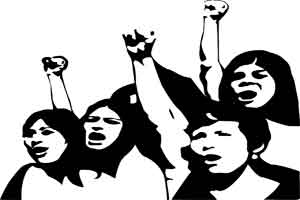 Tamil Nadu: The premise of State Deputy Director (DD) of Health Services office has recently witnessed a protest staged by doctors condemning demotion of a woman doctor at a PHC Mullur. The 82 doctors are members of Tamil Nadu Medical Association protesting over the issue now.
The matter at hand is centered on a young doctor at the primary health centre in Mullur who, according to a media report, has failed to report the necessary details on an incident at the centre during a review meeting. The case involved the death of a pregnant woman who delivered a baby at the centre, however, was died later after giving suffered from dengue.
Having failed to report the necessary details at review meeting, Dr Priya has been demoted for 30 days training at Salem GH. Following which 82 doctors at the PHCs picketed the DD's office, with a single demand of dropping all charges against Dr Priya, and allowing her to resume normal services at PHC in Mullur.
As reported by Hindu, they have been clearly quoted as saying that they will not carryout the duty as in-charge Medical Officers and will not undertake any administrative works. They demanded that the Deputy Director of Public Health and Preventive Medicine to solve the medical officers grievance immediately.
DD Health Poongodi said that the issue will be taken up with the Collector V. Sampath. Later, they met the collector and held discussion.
0 comment(s) on Tamil Nadu: Doctors protest Demotion of woman doctor at PHC Mullur