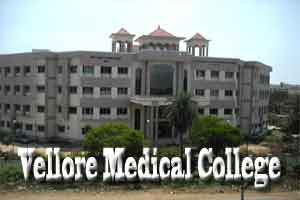 Tamil Nadu: ENT doctors at Government Vellore Medical College Hospital (GVMCH), Adukkamparai district have cured a cricket-size ball tumor growing in an oral cavity of a 21-year old man.
The patient, V. Anandan was experiencing a difficulty in swallowing and had lost to 15 kilos before being diagnosed with a big tumor. It was only after he had a difficulty in breathing that he did realize that something very serious was wrong.
It has just been 15 days that his tumor was examined by the ENT doctors at GVMCH.  Madanagopal, professor and head, ENT, GVMCH has implied in his statement that only after doing an MRI scan on the patient we came to know that he had a parapharyngeal mass present in the oral cavity. As a result of which, he was experiencing difficulty in swallowing, breathlessness, change of voice and loss of weight. After which we decided to do a surgery to remove his tumor. It was further observed that tumor must have started growing in the past six months; however the exact reason for the cause has not been determined yet.
Following the diagnosis, a team of five doctors performed a two-hour surgery to remove the tumor. This operation has been covered under the Chief Minister's Comprehensive Health Insurance Scheme.
As reported by Hindu, "However, we did not want to perform the procedure by cutting open the neck as the nerves and blood vessels will be compromised. Instead, we did a tracheostomy to enable him to breathe. We secured his airway, and performed the procedure through the oral route and excised the mass," he said.
Also a Fine-Needle Aspiration Cytology found that the tumour was benign. Usha Sadasivam, GVMCH dean, was present. Doctors -Bharathi Mohan, ENT professor, R. M. Elango, Kalidas and Thilagavathy – assistant professors – were part of the surgical team.
0 comment(s) on Tamil Nadu: Government Vellore Medical College cures tumor in oral cavity