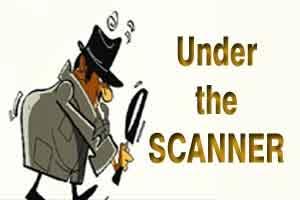 Tamil Nadu: As a full proof measure to significantly reduce any malpractice in admission of students to medical colleges, the Tamil Nadu Medical Council (TNMC) has sent an official written message to the effect.
The Deans of all government and private medical colleges in the State have been notified on the matter, with an additional requirement to periodically furnish details of intake of students.
Reportedly, the action has been taken in a close view of a recent order by the Madras High Court directing the TNMC to allow registration of the degrees of four doctors who completed their post graduation in a government hospital.
The TNMC had to accept the HC order after having refused the registration of the said doctors. It has rejected the registration on the grounds that the hospital only had Letter of Permission (LOP) from the Medical Council of India (MCI) and not proper recognition.
Commenting on the matter at hand K. Senthil, president, TNMC has implied that with a rise in number of such cases, an action motto was needed. In the last case, there was at least an LOP with the college. There are many more medical colleges which do not have a LOP. We will go for a appeal in the recent case. The reason behind demanding details now is to curb any kind of malpractice.
As reported by Hindu, he said that some colleges cleverly admitted students from other States in these unrecognised seats and once they completed the degree they were asked to register with the medical council in their respective States instead of the TNMC. "Only when all of them come to register with us, we will know that the number has exceeded the recognised seats. Otherwise, it will go unnoticed," he said.
He added that to overcome this, the MCI had recently sent a circular instructing that all students should mandatorily register at the States where they completed a course after which they were free to register in their respective States. The TNMC had also urged the students to visit the MCI website where details of number of recognised seats in every course in every college were provided.
MCI recently sent a circular instructing all students to register at the States where they complete a course
0 comment(s) on Tamil Nadu: Medical Council asks medical colleges to give details of intake of students