Tamil Nadu Medical Council sends out notices to doctors for advertising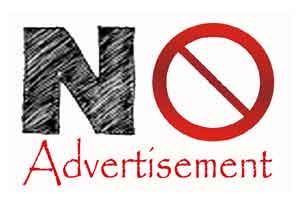 Chennai: Taking a strong stance against advertisement by medical professionals practicing in the state, Tamil Nadu Medical Council is reported to have sent out notices to 25 doctors across 5 different specialties asking them to submit their defense, as to why disciplinary action should not be initiated against them.
This time, the issue raised by the state medical council relates to online advertising and in specific to doctors displaying their services at the online search engine " Practo."
One such notice clearly reads
" It is noted that you have displayed your qualifications and claims as Specialists in the field. It is also noticed that advertisement has reviews and recommendations for public display for promoting your practice for public display for promoting your practice.

It is also noted that searching for specialists, through the site, your advertisement on the site causes among the top in Chennai"
Equating the said registrations at the website to advertising, the state medical council has considered it to be a violation of Indian Medical Council Act 1956 and sections 1.4.2, 6.1, 7.1, 7.3, 7.11, 7.12, 7.13 and 7.20 of the Code of Medical Ethics. The doctors have been further asked by the council to submit evidence of  their qualifications displayed , and the claims as specialist, mentioned in the site.
Speaking to Medical Dialogues team, Dr K Senthil, President, Tamil Nadu Medical Council said, " We identified 5 specialties and the top 5 doctors, shown on the search site Practo, in its search results, and have sent them notices on why they have advertised at the online platform."
Meanwhile Medical dialogues team asked Shashank ND, Founder and CEO, Practo, whether the search engine charges any money to display doctors and qualification/specialty/
services on top of the search list. He replied,
" 
Absolutely not. All listings on Practo are completely free. Practo bears the cost of listing all the doctors and verifying their information."
"To be categoric, no doctor or institution can pay to boost their listing in the organic results," Shashank added
[poll id=22320]