Tamil Nadu: Pavai ENT private hospital accused of medical negligence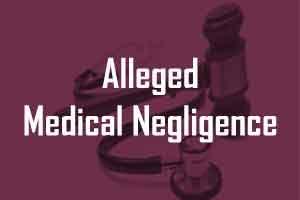 Tamil Nadu: The death of a 5-year old at the Pavai ENT Hospital has led to the parents accusing the hospital of medical negligence. The boy was reportedly suffering from severe pain in his ears before being rushed to the said hospital. After being clinically administered there with injections and medicines, the patient allegedly died during the treatment. His body is now at the Coimbatore Medical College and Hospital (CMCH) for postmortem.
The parents were left in shock when the hospital authorities at CMCH informed them of their son's demise. They initially did not accept the body of their child for reasoning death due to gross negligence (of Pavai ENT hospital) and urging for a stringent action by the police on the matter. Only after being pacified by the police, did they accept their child's body.
M Deepak, the 5-year old boy was a UKG student in a private school. He hails from Palani Konar Street in Velandipalayam. K Murugan, 33, and his wife M Sudha, 26 are his parents. He had two siblings M Eswaran, 7, and M Deepak, confirmed the police to TOI.
The ground facts reported on the case confirm that Deepak was suffering with severe pain in his ears for many days before being rushed to the Paavai ENT hospital, when it became unbearable. The initial treatment by the doctors involved cleaning of his ears as wax had accumulated inside. The doctors also gave him two injections, along with a paracetmol and an antibiotic.
The child fainted few minutes after being injected. The doctors then injected a steroid. However, his pulse rate dropped in a drastic way. He was again rushed to CMCH for advanced treatment, then declared brought dead on arrival.
The child's father in his official (implied) statement to the media reasoned the death of his son as a case of medical negligence. He also demanded action against the doctors involved in the alleged wrong treatment of his son.
The parents and other relatives of the boy demanded action from the district collectorate, against the doctors. They also want Chennai doctors to conduct the postmortem.
They also approached CMCH dean, A Edwin Joe. "They sought permission to videograph the postmortem. I clearly told them that only the Madras high court could give them this approval. If they want a team of doctors from Chennai to conduct the postmortem, they would have to get an order from the court," told the dean to
TOI
. Only later, did they allow CMCH to organise the postmortem.
The founder of Paavai hospital, Dr M Illangovan implied that the boy continued to suffer from pain after doctors cleaned his wax. Doctors also tested the boy for allergies before administering injections. There are cases where people also faint due to heart and liver problems. Only postmortem will determine the exact cause of the patients death.