Tamil Nadu records highest organ donation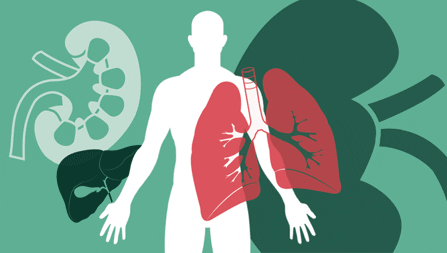 683 cases of organ donation have been reported in Tamil Nadu, with over 3000 beneficiaries governed under the Transplant Authority of Tamil Nadu, as confirmed by the State Health Minister
The State Health Minister of Tamil Nadu C Vijaya Bhaskar, has indicated a positive and a strong development for highest number of organ donation cases in the state. 683 is the total number of organs harvested for 3000 beneficiaries under the governance of the Transplant Authority of India, set up in 2008. For streamlining the procedure for organ transplantation, the government set up the Transplant Authority of Tamil Nadu, confirmed Bhaskar.

This could not have been possible but for relatives of patients declared brain-dead coming forward to donate the organs, a release, quoting him, said.

The organ transplantations include 144 heart transplants, 69 lung transplants, 636 liver, 1233 kidney, four pancreas, two small bowels, 618 heart valves, 1,032 cornea, 22 skin and two blood vessels, he said.

The Odisha government is planning to establish a similar authority there and has approached the Tamil Nadu government for support, he added.

Allocation for the health and family welfare department has been increased to Rs 8,245 crore from Rs 4,000 crore.

On medical seats, he said an additional 700 medical seats have been added to government run institutions.

Noting that the Chief Minister's Health Insurance Scheme was benefiting several persons, he said, "under this scheme the state has generated revenue of Rs 903 crore."