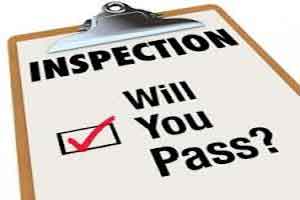 Siddha Medical College in Tamil Nadu has been recently inspected by a three-member team from Central Council of Indian Medicine (CCIM).
The 50-yr old institution was being inspected by the CCIM team to be sure of the fact that the college has adequate infrastructure to support its undergraduate and postgraduate student admission, in the next academic session.
CCIM members Vijayakumar, Christian and Leelavathi are reported to have paid a visit to the outpatient and inpatient sections, library, medicine preparation room to watch and keep a check on its record. They also observed the Siddha formulations, including jellies, being packed in pieces of newspapers and given to outpatients.
In addition, due inspection was done of the existing facilities for outpatients and hostel facilities for the students. The CCIM team also marked the strength of teaching and non-teaching staff at the institute.
There have been concerned surrounding the hospital which still does not have modern radiological investigation facilities. Besides, there are more problems like lack of herbal garden, cramped buildings, water scarcity, etc., the college is reported to be facing.
As reported by Hindu, during an informal chat with reporters amidst inspection, Dr. Vijayakumar said that the annual inspection, usually done in Siddha and Ayurveda medical colleges in Tamil Nadu and Kerala with the objective of ensuring better infrastructure facilities for better education, was being conducted at Government Siddha Medical College here.
"Besides ensuring better facilities in the college and the hospital, our report will also help the CCIM to allow the State government to admit students in the next academic year," Dr. Vijayakumar said.
0 comment(s) on Tamil Nadu: Siddha medical college inspected by Central Council of Indian Medicine