Tamil Nadu: State Govt allots Rs 100 crore for Ayurveda and Homeopathy colleges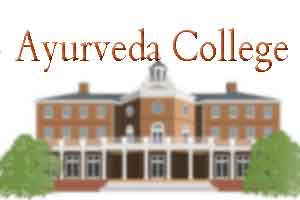 Rs 100 crore has been allocated to the state of Indian Medicine and Homeopathy in Tamil Nadu. As implied by Mohan Piyare, Principal Secretary, Department of Indian Medicine and Homeopathy this amount has been used towards construction of buildings for Ayurveda and Homeopathy colleges across the State in the last four-and-a-half years.
At present, the construction of these buildings for colleges in various districts is reported to be in the finishing stages of the project. In few cases, the buildings are ready for inauguration also.
Mr Piyare is also implied to have said that this development is in recognition of the fact as more and more people prefer Homeopathy medicines supplied by the Government Ayurveda Colleges. In addition, he requested more students to come forward in pursuing Indian Medicine and Homeopathy to serve the society.
As reported by the
Hindu
, participating in the 3rd annual day celebrations of the Government Ayurveda College in Nagercoil, those who had served in Indian Medicine and Homeopathy for over 25 years were honoured by Mr. Piyare.
A total of 123 students participated in the cultural programmes, 91 took part in literary competitions and 148 students participated in various sports competitions.
Vadivel Murugan, Dean, Kanyakumari Government Medical College Hospital (KGMCH), D. Clarence Devi, Dean, Government Ayurveda College, S. Girija, Deputy Director, Leprosy Control and C. Elisa, District Siddha Medicine Officer, M. Meena Dev, Chairman, Nagercoil Municipality and novelist Ponneelan participated.