Tata Memorial Hospital launches Virtual Tumour Board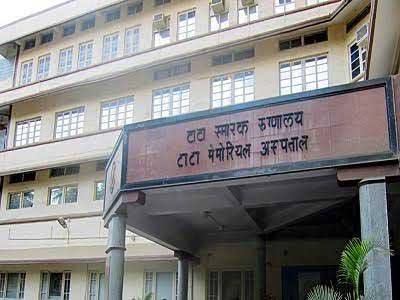 Mumbai: In a bid to provide multi-disciplinary panel of cancer experts to patients, Tata Memorial Hospital introduced a service called Virtual Tumour Board (VTB).
The Board comprises various cancer experts, surgeons, paramedics from major government-run as well as private hospitals and cancer institutes, where complex cases of cancer patients are discussed to get opinions on treatment and its procedure. The discussions are web-based and conducted at certain hours.
"VTB provides the hospitals a free expert opinion from leading cancer specialists including TMH experts to plan treatment of cancer patients in an effective and timely manner," said Dr C Pramesh, professor and chief, thoracic surgery, Department of Surgical Oncology, TMH.
While the Board was officially launched today in the presence of Union Health Minister J P Nadda and Maharashtra Health Minister Deepak Sawant, it has been functioning for last two months on a smaller scale.
Dr Kailash Sharma, Director, Academics, Tata Memorial Centre said, "There are 96 centres in country that are currently linked with this centre. We are steadily increasing the number of participants in the board.
"On a specified day, the cancer experts as per their availability are participating in the virtual discussions, where some centres present the cancer patients' case and other provide their opinion. Cancer patient's cases are complicated and one city can not have all types of experts. In such situation, the required experts can chip in once they get to know the details of the patients, disease and its complexity."
He said another benefit is that patients need not have to travel to major city for treatment.
"Once the centre that is treating the patients decides the course of action after listening to the experts, the patient can be treated the centre itself. This will save a lot of expenditure of patients on travel and living in major cities," Sharma added.
Dr C Pramesh said the Board can have participants such as surgeons, pathologists, medical oncologists, radiation oncologists and imaging technologists among others.
"Outcome is far more superior as a group of cancer specialists are present for the guidance. Most of the major cancer hospitals in major cities discuss the disease case with group of exerts and then prepare the course of treatment.