................................ Advertisement ................................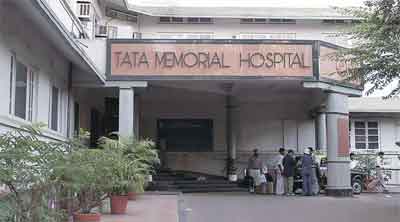 Mumbai: Tata Memorial Hospital has been directed to pay a total sum of  Rs 5,20,000 compensation by the State Consumer Disputes Redressal Commission following the death of a patient. The cause of death was identified as renal failure due to incompatible blood transfusion.
The case goes back to April 2005, when a patient, was admitted to the specialist cancer treatment and research centre, in it's thoracic unit. A fitness report was issued to her, declaring her fit for a 'trans thorascopic total esophagectomy' operation to be performed on July 5, 2005.  Lab investigations had revealed her blood group as B negative and she received about 1400 ml of transfused B negative blood. Post the surgery she was kept in the intensive care unit for a few days and then shifted  to the semi-private ward, where she was admitted till July 28, 2005.
"Post-treatment, the patient went back to her hometown in Jharkhand. However, her condition deteriorated," read the complaint copy.
In september, 2005, the patient was brought back to the hospital with her condition worsening. The new lab investigations revealed her blood group as B positive and patient was given the large doses of blood of group B positive between the period of 20.09.2005 to 28.09.2005 in ICU Ward. Patient died on 29.09.2005. Cause of death was mentioned as due to Renal Failure. The family of the patient alleged that  the Patient had died as a result of the incompatible blood transfused in her body due to medical negligence. Complainant stated that he had spent more than Rs.10, 00,000/- for medical bills etc and demanded a compensation of Rs 50,00,000/- on account of medical negligence.
The commission holding the hospital guilty stated
................................ Advertisement ................................
"…..We found that the caution was put to haywire by the OP Hospital as the patient was transfused with large doses of mismatched blood group B- as well as B+ after her blood group was B- by Pathology department of OP Hospital and Doctors working with it. The wrong blood transfused caused imbalance of the function of the Kidney and liver and ultimately resulted in renal failure mentioned as cause of death for Patient Madhuwala in this case. No special evidence is required to  prove that incompatible blood transfusion inside the body of Patient is hazardous….."
Deciding on the compensation, the commission considering the age and disease of the patient ( age 55 years suffering from cancer), decided on a compensation of Rs 5 lacs along with the cost of litigation in the sum of Rs 20,000 to be paid to the complainant.
You can read the full judgement below:-
................................ Advertisement ................................
0 comment(s) on Tata Memorial Hospital to pay Rs 5.2 lakh compensation for incompatible blood transfusion