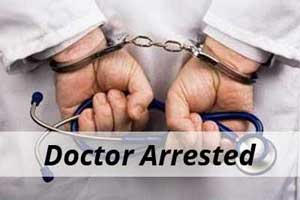 Hyderabad: The sleuths of Anti-Corruption Bureau (ACB) on Saturday caught an Assistant Medical Officer on charges of taking bribe amount of Rs 20,000.
Dr N Venkat Ramana, Asst Medical Officer of Health, Greater Hyderabad Municipal Corporation (GHMC), Secunderabad Zone was caught at Tarnaka X Road when he demanded and accepted the bribe amount of Rs.20,000 through G Ramakrishna, a Reporter of news daily from the complainant Adbul Ahmed of Vidyanagar, here to do an official favour– not to seize complainant's catering firm and also to process the application for issue of food license, an ACB statement here said.
Ramakrishna received the bribe amount from the complainant on the direction of the Asst. Medical Officer.
Dr Ramana and Ramakrishna were being arrested and produced before the Special Judge for SPE and ACB cases here, the statement added.
0 comment(s) on Telangana: Assistant Medical Officer caught on bribe charges