Telangana Doctor climbs atop 40 feet Mobile Tower demanding Divorce from Wife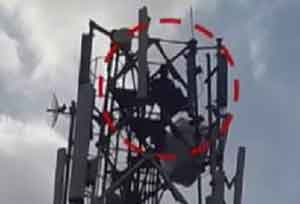 Telangana : Reminding people of the famous scene from 'Sholay' movie where actor Dharmendra climbed  atop a water tank, professing his love for the female protagonist played by Hema Malini, a man on Wednesday perched on a mobile tower in Telangana, not to profess love for his beloved but to press for divorce from his wife.
A doctor by profession, Dr Ajay was supposedly fed up with his wife Lasya as she allegedly filed cases against him in Jagtial police station.
Ajay complained that the police often summoned him to the station, but would not let him present his version. He dropped a letter from the tower, narrating his problem, "My wife threw me out of my house after lodging a case second time two days ago. But, police are pressurizing me to pay the rent. They (police) do not listen to me. Is there no protection for men?" he wrote.
[caption id="attachment_47631" align="aligncenter" width="331"]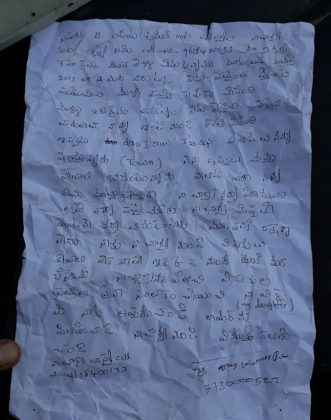 Source: times now[/caption]
The police further informed that after Lasya lodged a case against him the second time, Ajay climbed up a cell tower and refused to come down, saying he wanted a divorce.
Later, the police somehow managed to calm him down.
Times Now quotes his letter as stating "Vexed I took this decision to jump from the tower if justice is not done to me".