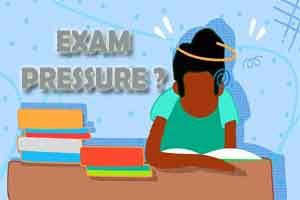 Warangal, Telangana: In an unfortunate event,  a final year MBBS student at Kakatiya Medical College (KMC) ended her life by hanging herself by room's ceiling fan in her hostel room on tuesday. The girl has been identified as one MS Mounika Yadav who was a final year student at the college and hailed from Bowenpally, Hyderabad
Her absence was observed by the washerman who had come to clean her room and did not get any response despite knocking again and again. He reported the whole suspecting scene to the hostel  staff, who along with the students broke open her room and found the girl hanging from the ceiling fan.
By observing the whole situation and after talking to the other hostellers and classmetes Commissioner of Police G Sudheer Babu, Assistant Commissioner SM Surendranath came to the conclusion that the deceased Mounika yadav was in under study pressure.
"She could be under stress classmates say, as the examinations were scheduled in 20 days," Babu told the Hindu. The body was shifted to MGM Hospital for post-mortem and her parents were informed of the same.
No suicide note was recovered from her room, however the police highlighted that study pressure was the only reason that may promoted her to take extreme step. It was said that the deceased student, hailing from a middle class family, was also worried over the house-surgeonship as only 120 students could be selected as house surgeons against 150 in the KMC with government stipend, as reported by Hans India
0 comment(s) on Telangana: Final Year student at Kakatiya Medical College Commits suicide