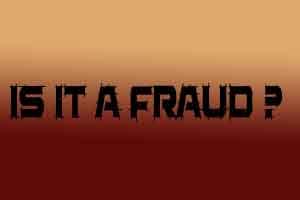 After the initial reports emerged in Telangana over the appointment of doctors in government colleges being filled from Andhra Pradesh, the ongoing row took another turn, with the Telangana Government Doctors' Association (TGDA) alleging a fraud in the process.
The Kamalanathan committee is overseeing the matter of bifurcation and repatriation of doctors. Now, during an initial scrutiny by the TGDA joint action committee, the association has alleged that the records of these 72 Andhra-origin doctors working in medical teaching colleges in the city show that they are not from Telangana or Andhra Pradesh.
A further allegation by the TGDA implies that if the records of such appointed 'non state' doctors clearly show that they do not belong to either state, than their allocation process is all the more laded with suspicion. It is a strong indication of the discretionary powers vested with the Kamalanathan committee.
As reported by TOI, "We are sure that some vested interests have helped these 72 Andhra-origin doctors so that they do not submit their their study certificates to claim non-local status, only to benefit during the final allocation," said Dr M Uma Shankar, chairman, TGDA joint action committee.
This figure was reached after the TGDA joint action committee took up a marathon scrutiny of the records of AP origin doctors in the wake of the publication of the tentative allocation list by the Kamalanathan panel early this month.
In fact, the role of 'vested interests' was hinted at by none other than Dr M Ramani, director of medical education (DME), Telangana, in a recent official communication with the Telangana government. In her letter to the state government (a copy of which is with TOI), the DME wrote: "There was undue influence by the officer on special duty (OSD) to General Administration Department (GAD) on nodal officer at DME office by sending mails and telephonic calls during the process of uploading, which should have been done free of any pressures (sic)."
"The Kamalanathan committee's tentative allocation list, which dumps nearly 230 AP origin doctors in Telangana, is quite strange as AP has now 1,536 vacancies in its 11 medical colleges as compared to 746 vacancies in Telangana's five government medical colleges," said Dr K Ramesh Reddy, member, medical council of India (MCI). "There is a possibility that the AP medical colleges may lose MCI recognition due to shortage of experienced faculty," he warned.
Meanwhile, the TGDA JAC has lodged a complaint with both the Telangana government and the Kamalanathan committee opposing the continuation of an officer posted in the Telangana DME office.

0 comment(s) on Telangana Government Doctors Association allege fraud