................................ Advertisement ................................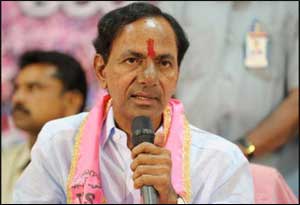 HYDERABAD: In a review meeting after the KCR kits scheme success, the Chief Minister K Chandrasekhar Rao sanctioned 4540 health department posts for different hospitals under the state vaidya Vidhanparishad.
He said that after seeing the success and increasing the burden of patients at government hospitals there is an acute need to fill up more health department posts for different hospitals.
Due to the KCR kits scheme more pregnant women are visiting the hospital for their deliveries which is resulting in improved Infant Mortality Rate (IMR) and Maternal Mortality Rate (MMR) in the state.
According to the CM, there was an increase in trust and faith in the government hospitals and that the prestige of the doctors too has been enhanced. "There is an increase in the workload due to the KCR kits. Also, there is an increase in patients from the PHCs to the teaching hospitals. Though in-patients are outnumbering beds, doctors and other staff are rendering services and often working overtime. Therefore, we should congratulate doctors and other staff," CM told TOI
At present, the requirement in the Telangana Vaidya Vidhana Parishad (TVVP) hospitals is 3,900 while the officers informed that CM KCR that in addition to this another 640 posts has required in the upgraded 13 area hospitals.
................................ Advertisement ................................
CM KCR also agreed to examine the plea for increasing the retirement age for assistant and associate professors.
He also positively responded to the suggestion to increase the retirement age from 58 to 65 years for teachers in semiautonomous medical colleges.
He directed the department to give promotions to all those eligible doctors without any delay and said the department should send proposals on the new buildings that will replace the dilapidated hospitals.
KCR has instructed the officials to expedite the recruitment process of doctors and nurses with the increase in the number of patients. CM KCR has also identified two land sites along the Outer Ring Road to build hospitals to cater to the health needs of the increasing population in the state, reports ANI
Studied at Indraprastha College for Women (Delhi University), completed in year 2014. Currently working with Medical Dialogues, a online Medical news paper dedicated for healthcare Professionals.
................................ Advertisement ................................
0 comment(s) on Telangana govt sanctions 4540 posts in health department