Telangana has improved facilities at govt hospitals says Minister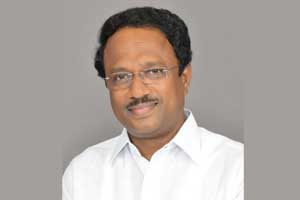 Hyderabad: The Telangana government has upgraded equipment and improved facilities at government hospitals, which resulted in Infant Mortality Rate (IMR) and Maternal Mortality Rate (MMR) coming down, Health Minister C Laxma Reddy said.
Replying to a query in the Question Hour, he said the state government has improved the equipment in government hospitals, including modernization of operation theatres and setting up ICU.
The government has also filled up vacancies in the government hospitals, he said.
IMR came down to 28 from previous 39 and MMR declined to 70 from previous 92, he said.
The Minister replied in the negative when asked whether it is a fact that several women and newly born children have lost their lives during the delivery time due to Cesarean operations.
Cesarean operations took place mostly in the private sector, he said.
Congress member J Geeta Reddy, however, claimed that some women died in state-run hospitals vis-a-vis deliveries.
After the Question Hour, main opposition Congress staged a walk out alleging that the state government diluted the public distribution system.
Taking exception to the Congress allegation, state Irrigation and Marketing Minister T Harish Rao said the government has hiked the quantity of rice distributed to the poor under the PDS.