Telangana: health department allocates 300 crore for 3 new hospitals in Hyderabad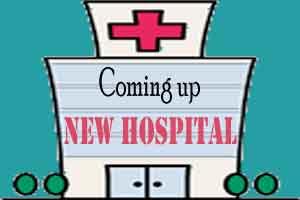 Rs 300 crore has been allocated for three new hospitals in Hyderabad by the medical and health department in the 2016-17 state budgets. Rs 100 crore has been allocated for each hospital.
CM K Chandrasekhar Rao in addition has also proposed construction of these three hospitals in three different locations in the city. These 3 new hospitals will be set to compete with corporate private hospitals. The state run hospitals in the city include the prominent names like Osmania, Gandhi and NIMS hospitals.
The selected locations would likely include LB Nagar, Chandrayanagutta and Kukatpally.
Health minister C Laxma Reddy is reported to have visited one of the proposed sites- LB Nagar recently. After inspection of a 5-acre land for the construction, the proposal for the new hospital building came about. One of the hospitals is also likely to be a teaching hospital.
As reported by
Express
, the idea to construct new hospitals is to cater to the needs of rural public who are taking a lot of pains to come to the hospitals like Gandhi and OGH located in heart of the city.
The proposed LB Nagar hospital on the Vijayawada highway will cater to the  people of Rangareddy and Nalgonda districts.
The Chandrayangutta hospital on Mahbubnagar Road will cater to Mahbubnagar and Rangareddy.
The hospital proposed near Kukatpally will be useful to the people of Medak and Rangareddy districts, the sources said.
All the three hospitals will have emergency, general and ICU services and each hospital will have 500 beds.