Telangana: Junior doctors call hunger strike against Hike in Retirement age for faculty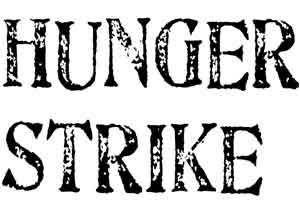 Hyderabad: The junior doctors in the state of Telangana called for a hunger strike today after few days of continuous protests against the proposal to enhance the retirement age of teaching staff in the state medical colleges.
The Medical Dialogues had earlier reported that the announcement made by the State Health Minister that soon an order will be released to escalate the retirement age of faculty from 58 to 65 years.
The move came after the government authorities pointed out that every year a good number of medical professionals retire which adds to the crunch of doctors in the state. Therefore, to fill the dearth, Chief Minister Kalvakuntla Chandrashekhar Rao gave his approval to come up with an order where the retirement age will be increased to 65.
The government highlighted that there is a plan to add more medical colleges in the state, including the setting up of flagship All India Institute of Medical Sciences at Bibinagar, besides increasing more medical colleges. To establish medical colleges, the primary requirement besides infrastructure is that faculty. However, with the state looking at 57 medical teachers retiring with no replacement this year, the process of expansion of medical education in the state would get hampered. The officials had further sighted the deficiency of eligible candidates for the faculty members' post.
Read Also: Telangana to enhance retirement age of medical faculty to 65 years, Young Doctors take out Protest
However, the decision of the state government, however, drew flak from young doctors in the state, who pointed out that government should set up a proper system of promotions so that junior doctors are given a chance at teaching and growth hereafter, rather than increasing the retirement age to let older doctors continue.
The junior doctors have threatened that if their demands will not be considered, they could go on an indefinite strike.
The Healthcare Reforms Doctors Association (HRDA) have sent a representation to the Principal Secretary Health, Medical and Family Welfare (HM&FW) to revoke the retirement age hike proposal of teaching professionals.
The HRDA twitted:
The Telangana Junior Doctors Association (TJUDA) had written to the Governor ESL Narasimhan regarding the fresh recruitment.
The letter stated, "The government of Telangana took a unilateral and hasty decision for increasing retirement age of teaching faculty in government teaching hospitals from 58 to 65 years and is preparing for issuance of ordinance," quotes the TOI.