Telangana: MaxCure Hospital inaugurated recently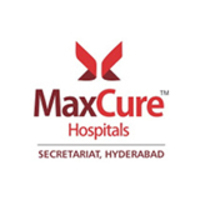 Telangana has now become home to the MaxCure hospital recently inaugurated by the Finance Minister Eatala Rajender in the state.
With this new hospital, patients can now seek relief with 24x7 emergency and critical service in the vicinity. In addition, they can also avail trauma treatment services provided at MaxCure hospital.
Besides providing these emergency-led services, there is an addition of new treatment methods and amenities to cater to patients when brought in critical condition to the hospital.
As reported by
Hans India
, government chief whip Koppula Easwar, local legislator Gangula Kamalakar, Manthani MLA Putta Madhu, city Mayor Sardar Ravinder Singh, Hospital Chairman Sarat Annadi, Managing Director Dr Sai Ravisankar, CEO Harikrishna and others took part in the inaugural ceremony.
The hospital provides treatment to patients under Aarogyasri, government servants under the reimbursement scheme and policy holders of various health insurance schemes.