MBBS Doctor performing Hair Transplant: Medical Council removes name for 2 years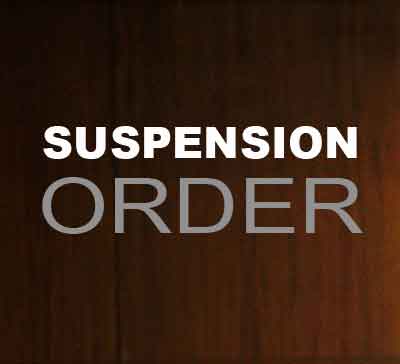 Hyderabad: An MBBS medical practitioner in the state has received a suspension order for the period of two years from the Telangana Medical Council which also debarred him to from practicing hair transplant surgery.
" Telangana State Medical Council has suspended Dr Mohd Ishratullah Khan M.B.B.S  for a period of 2 years and debarred from practicing Hair Transplant Surgery. He is an M.B.B.S doctor and does not have postgraduate qualifications. He did Hair Transplant on a Diabetic Patient by name Sri Tariq Khusroo without proper evaluation and necessary care. He is projecting himself as hair transplant specialist without any recognized qualifications. Postoperatively patient developed Life-threatening complications resulting into loss of one eye," Dr V Rajalingam, Registrar Telangana Medical Council told Medical Dialogues team
The case pertains to an elderly patient, a known diabetic who underwent hair transplant surgery by Dr Mohammed Ishratullah Khan. The patient later allegedly developed severe infection and gangrene, which in turn led to sepsis. He was treated at a private hospital and survived the infection, but his right eyeball had to be removed due to damage.
After going through the case and the submissions, the council noted the following


The doctor agreed after the assurance given to proceed with the transplant of hairs and it was told that the doctor will make 3500 grafts and from such grafting, tissues will be formed for the growth of hair resulting in the formation of hair on the scalp. Whereas the doctor made 2800 grafts out of planned 3500 on his scalp until he was found to have developed an adverse reaction.


On the basis of unrecognized degrees, the doctor is claiming as an expert and attracting clients in hair transplantation- The doctor has no qualifications to state that he has special training. His degrees are not recognized and cannot be registered.


The operating doctor did not evaluate the patient thoroughly. The patient was elderly and diabetic. The doctor did not obtain any specialist opinion regarding effective treatment before or after surgery. Surgery on a diabetic, patient is known to fall into complications like sepsis. In this case post-surgery, the patient develops infection cellulitis and gangrene. The gangrene developing within a short time after surgery, resulting in loss of a right eye and other septic complications of gangrenous faciatis.


After going through the submissions the council held the doctor guilty of professional misconduct and violating the code of medical ethics during the performance of his duties. The council issued the order removing his name from the medical register for a period of two years